Malaysia hydraulic baler installation
Author : admin Time : 2021-12-29 AllPageView : 37
1. The machine should be installed indoors, or in a shed with good rainproof ability, and placed on a flat and solid concrete floor.
2. The work site should be equipped with a 380 volt three-phase power supply, an air switch with leakage protection function (should have sufficient capacity), and reliable grounding.
3. Use a wire with sufficient capacity to connect to the machine, and the voltage drop shall not exceed 10%.
4. Pay attention to the height signs on the road during transportation, especially when entering gas stations, bridge holes, wires, etc.
5. When loading and unloading, the center of gravity should be determined, and the forklift or crane should be used for unloading without tilting.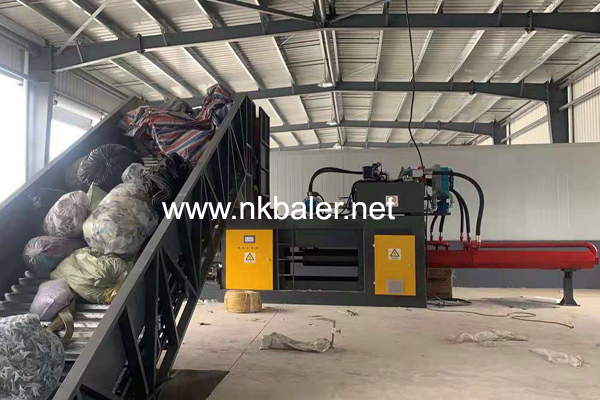 NKABLER
hydraulic baler
is easy to operate, reliable in quality, easy to install, etc. It is worthy of your trust.