How to pack corn stalks in livestock breeding?
Author : admin Time : 2020-11-03 AllPageView : 100
The corn stalks of the livestock breeding industry are mainly used for green storage and yellow storage.
Green storage technology is to harvest and guillotine the fresh corn stalks and store them in kilns,tanks,towers,ponds and plastic bags,and compact and seal them with corn stalk balers.
Make it naturally use lactic acid bacteria anaerobic fermentation under the condition of lack of nutrition to produce lactic acid,so that its internal pH value drops to about 4.0.
Corn stalk is an important forage resource for the development of animal husbandry. Through investigation and research on the development of comprehensive utilization technology of domestic corn stalk,the yellow corn stalk storage technology is to wait after the corn is picked in the autumn.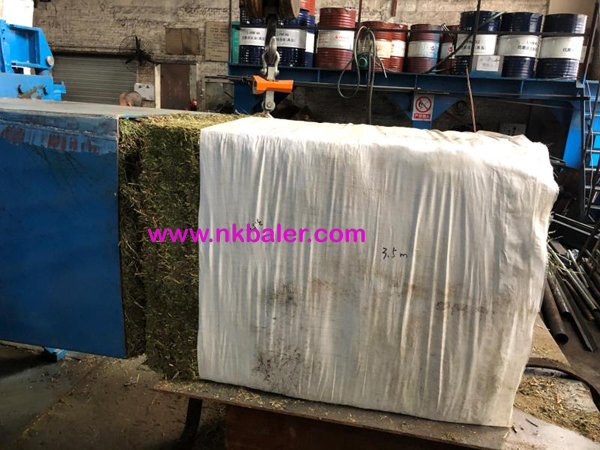 To harvest corn stalks,one is to draw and knead the corn stalks into filaments,dry them naturally,and bundle them with a corn stalk baler for storage.The second is to draw,knead,chop the corn stalks,stir,dry,
It is pressed into grass cake or grass block;third,corn stalks are used as the base material (about 30% to 50%),and different supplementary materials are added according to different purposes to make various special pellet feeds.
The corn stalk baler produced by Nick Machinery can effectively compress and pack corn stalks,save labor,improve the utilization rate of straw,and generate more economic value.
Consulting telephone:86-29-86031588.For more,please visit:www.nkbaler.net