The Nick semi-automatic baler is simple to operate and automatically discharges the bales, which improves work efficiency. The installation of emergency stop settings makes the operation safer.
The baler is widely used in various waste paper factories, old recycling companies and other units and enterprises. It is suitable for packaging and recycling old waste paper, plastic straw, etc. It is a good equipment to improve labor efficiency, reduce labor intensity, save manpower, and reduce transportation costs. .
The baler can be divided into vertical baler, semi-automatic baler, and fully automatic baler. Today Nick tells everyone that it is suitable for semi-automatic packers.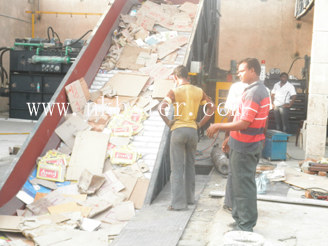 1. When the workload is small. It is very suitable for using our semi-automatic baler. Because the production volume is small, it is very suitable, and the quality is cheap.
2. Some places will be restricted by the site environment, such as our office library, etc., so the selected door Baler machine needs to be silent, so a high-performance semi-automatic door Baler machine is very suitable.
3. A major advantage of the semi-automatic baler is that it is not restricted by the size of the items. Therefore, when the size of the items is uneven, the purchase of a fully automatic baler is obviously not enough to meet the needs, so the semi-automatic baler will be your ideal select.
The above is the suitable field of semi-automatic baler, because it is very simple and convenient, so it is deeply loved by consumers.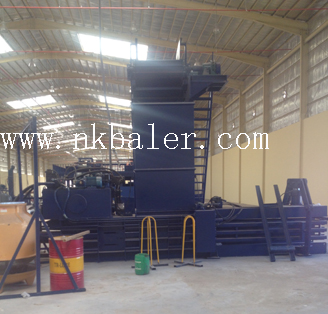 While developing the performance of the semi-automatic baler, Nick Machinery also reduced its price, allowing customers to truly realize the convenience and benefits brought by the semi-automatic hydraulic baler when using it.
Company website: www.nkbaler.com, Tel: 86-29-86031588, welcome your visit.