How is the scrap steel shearing machine installed? What are the processes?
Author : admin Time : 2021-04-29 AllPageView : 24
During the selection of processing and production equipment, users will pay attention to the structure of the equipment and the actual application effect, because the equipment can save application space and have higher performance during the work process to achieve higher production efficiency, and scrap steel cutting The machine can meet these application standards. The
scrap steel shearing equipment
currently put into use is more reasonable in terms of structural design. The finished equipment can provide more functional options and can also meet the needs of different processing places.
In order to ensure that the
scrap shearing machine
is more stable and convenient during operation, the staff must follow the correct process to complete the installation operation. First, find the center point of the equipment. The parts of the equipment need to be placed flat to ensure that the installation level is connected and fixed. All the bases must be firmly fixed, and they must be checked after installation to ensure that they are not loose before they can be put into use. After completing the installation operation of the entire equipment, several criteria need to be adopted to determine the installation effect, such as the sensitive speed of the equipment during operation, and whether the operation function of the equipment is correct. You can first let the
scrap shearing machine
run dry. And observe the application status of the equipment, if any abnormal problems are found, make adjustments in time.
During the fixed installation operation of the scrap shearing machine, you need to follow the instructions of the product. Different types of equipment have a fixed time range during the installation. If the installation is too short, you need to check whether there are any overlooked areas. In addition, the equipment is running dry During the period, the time must reach a certain standard. This is the prerequisite to ensure the smooth progress of the production work. Pay attention to these issues during the installation of the equipment.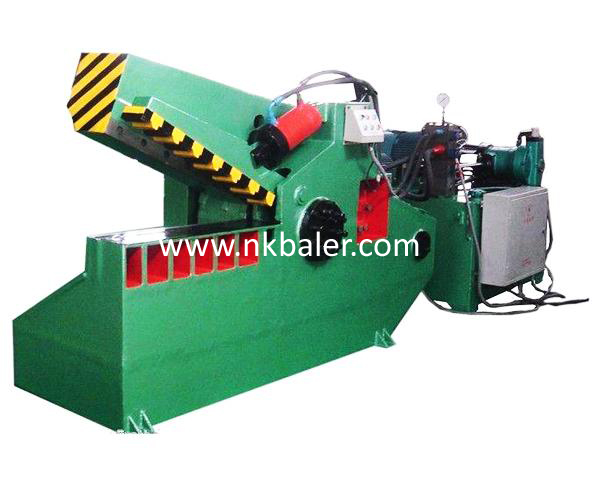 The above are the tips for installing the
shearing machine
introduced by Nick Machinery. If you encounter other problems during the installation process, you can contact us at 86-29-86031588, and our staff will solve it for you as soon as possible.