The Nick brand
automatic hydraulic baler
is easy to operate, high in safety, automatic out of the package, and more efficient. It is your best choice.
According to the analysis of the development of the machinery industry in recent years, there are three main reasons that affect the development of the traditional machinery industry:
1. In the machinery industry, there are mostly mid-end products, and the number of small and medium-sized enterprises is relatively large. Building brand awareness is the key
2. Traditional machinery manufacturing enterprises have poor innovation capabilities, small scale and single sales methods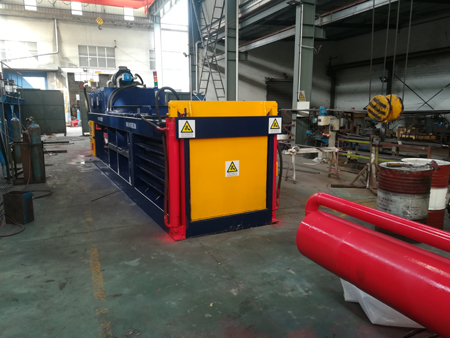 3. Foreign competitors compete for the domestic industry market, and the competition is intensifying
Faced with such a severe development situation, what exactly should the domestic machinery manufacturing industry do to improve its competitiveness and achieve innovative development?
Some insiders suggested that grasping the trend of development, improving their own marketing methods, and adjusting the industrial structure is a key step.
Represented by Nick Machinery, the company focuses on network marketing and has actually increased its publicity. As a manufacturer specializing in the development of hydraulic baler industry and machinery manufacturing, through the creation of a website, the effective combination of machinery industry and network marketing is realized. The pure offline transactions of traditional industries are moved to the online marketing platform, which solves the shortcomings of narrow sales scope, high marketing costs, and single sales channels faced by ordinary stores. Its website content includes both corporate image promotion and detailed product display. Visitors can obtain a full range of industry information through the website; they also pay attention to daily data analysis. Data analysis is an important step for e-commerce. It can gain insight into the current market situation and market conditions, and reduce equipment manufacturing through analysis and market positioning. Cost, get more business opportunities and customers.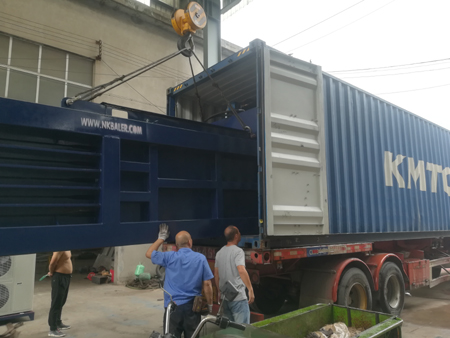 With modern concepts, sophisticated technology, scientific management, high-quality products, and first-class service, Nick Machinery will wholeheartedly establish a comprehensive, good, harmonious and lasting cooperative relationship with you, hand in hand, mutual benefit and win-win, and create a better future. . Company website: www.nkbaler.net, phone: 86-29-86031588