WhatsApp:008615021631102 Email:sales@nkbaler.com TEL:86-29-86031588
Ground requirements for installing hydraulic baler
Author : admin Time : 2020-11-09 AllPageView : 86
Everyone knows the hydraulic baler,so what are the ground requirements before the hydraulic baler is installed?Or can you install it at will?
Of course,you can't install it casually,you must follow the points below.
1.The materials used to set up the hydraulic baler must be qualified.The hydraulic baler rods,connectors and fasteners with defects such as deformation and cracks are strictly prohibited to use.The fasteners and connectors of the hydraulic baler shall not be repaired by welding. .
2.The foundation ground of the hydraulic baler must be flat,compact and hard,and its metal base plate must be flat without any deformation.When the ground is soft,a sweeping rod or pad must be used to increase the force surface and increase stability.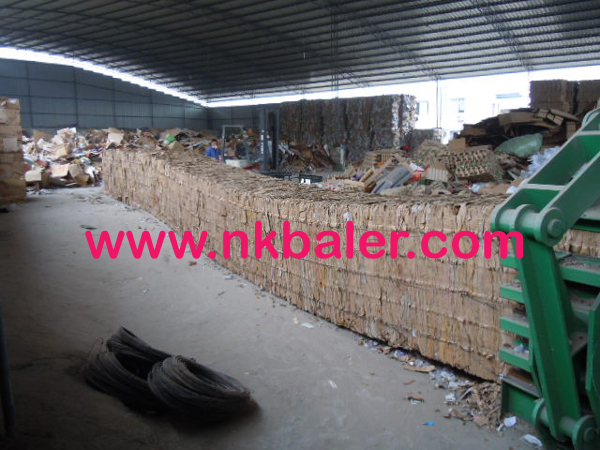 3.All hydraulic balers must be installed in accordance with relevant standards and regulations(the hydraulic balers must be horizontal and vertical,and the span and spacing must meet the requirements of the specifications).No matter what height the hydraulic baler is set up,instability is not allowed.
4.The springboard on the hydraulic baler must be neatly laid,and the width and length should be consistent (except for special parts).The springboard on any hydraulic baler must be fixed firmly,and there must be no large holes on the platform(except for special parts).
If you have any questions,please call Nick Company:86-29-86031588 or visit us : www.nkbaler.net