Nick brand waste foam baler has good rigidity, toughness and volatility, beautiful appearance, convenient operation and maintenance, safe and energy-saving, and can better serve you.
EPS foam is the abbreviation of "Expanded Polystyrene" in English, and the Chinese name is expanded polystyrene, commonly known as "foam" or "styrofoam". It is a white foamed plastic that is heated by steam After the expansion, take the mold to form a block, the volume is 50 times the original, which contains 95-98% air and 2-5% pure polystyrene. Small particle foam can be used to make plastic cups and small containers, medium particle foam can be used to make packaging bags, and large particle foam can be used for bulk packaging materials. The main characteristics of this material are: insulation, light weight and waterproof.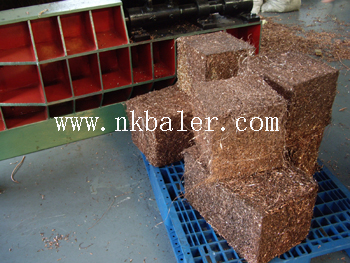 After EPS waste is recycled, it is generally crushed and compressed to reduce the volume, which is convenient for storage and transportation. The production plant will recycle a large amount of EPS waste, use a series of chemical or physical methods to prepare PS, then add foaming agent, flame retardant, nucleating agent and other auxiliary materials, heat and melt, and then process to obtain XPS, which is widely used in building materials .
Since foam is a foamed bulky material, in the recycling process, the use of a foam baler to compress and pack it brings great convenience to recycling.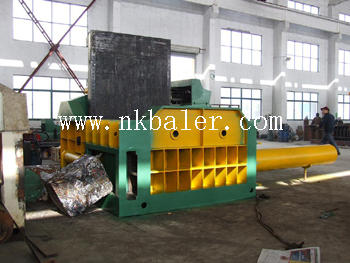 Nick Machinery provides: foam balers, plastic balers, waste paper balers and other packaging equipment, with good brand, good quality and perfect after-sales. Looking forward to long-term cooperation with you!
Company website: www.nkbaler.com, Tel: 86-29-86031588