Garment Baler Press machine
is a kind of machine mainly used for Baler Press in garment factories, garments and textiles. Can be applied to cotton, wool, waste paper, waste paper boxes, waste cardboard, yarn, tobacco, plastic, cloth, woven bags, knitted velvet, hemp, sack, tops, hair balls, cocoons, silk, hops, wheat and firewood Baler Press of all light foam and loose materials, such as, grass, waste plastic bags, etc.
The
garment baler
is compact, neat and beautiful, and can greatly reduce transportation costs. It is an indispensable production tool for cotton producing areas, textile companies, supermarkets, clothing factories, waste material recycling industries, and various other light industrial enterprises.
The composition of the clothing baler
1. The
garment Baler
Press machine is composed of the main frame system, electrical control system, electrical system, and hydraulic system.
2. Main frame system: The mechanical design of the thickened steel plate and gas-shielded cast solid frame makes the equipment durable.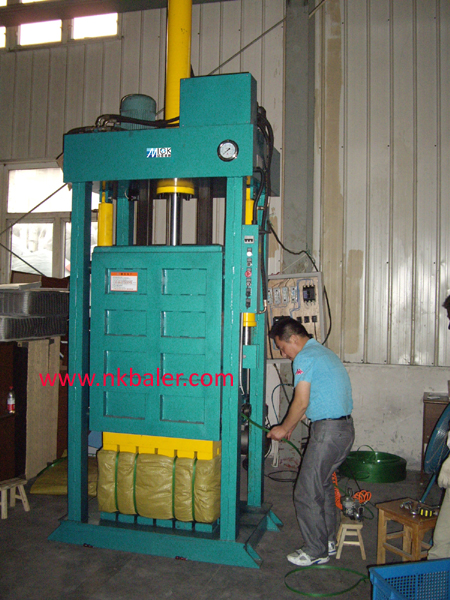 3.Hydraulic system:
hydraulic pump
, solenoid valve and hydraulic cylinder oil seal and other key components use accessories, which make the packaging pressure high, fast, durable, and low noise.
Shaanxi Nick Machinery Equipment Co., Ltd. has been committed to the research, development and manufacturing of garment balers and hydraulic balers for many years, and has perfect after-sales service. For more information, please contact 86-29-86031588