The
waste paper baler
is used in the recycling station to pack some waste paper boxes, cotton, plastic bottles, etc.
Especially this year's rising prices of waste paper have given many customers the idea of ??buying a waste paper baler. Customers who have bought a baler may not pay attention to the maintenance of machine parts.
So that sometimes the parts are broken and cannot be repaired. Here is how to extend the service life of the heating strip of the waste paper baler.
When the
waste cardboard baler
works, it is ventilated first and then energized, and when it is shut down, the power is turned off and then the gas is turned off. Frequently check the decompression, filtration, and oil mist triple parts to ensure that there is oil (sewing machine oil) in the oil mist and the oil cup, and there is no water in the filter cup.
The heating strips and silicone strips should be kept clean, and no foreign matter should be stuck, so as not to affect the sealing quality. The back cover of the waste cardboard baler should be opened after working continuously for 2-3 months.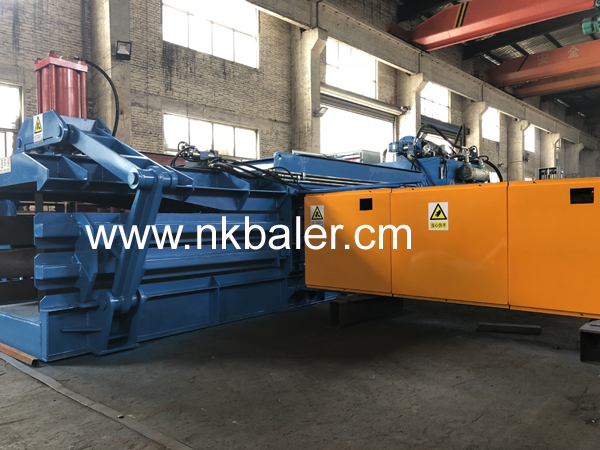 Add lubricating oil to the sliding parts and switch bumps, and lubricate all the connecting activities on the heating rod according to the usage. It is strictly forbidden to put your hands under the heating rod to prevent injury. In case of emergency, immediately cut off the power.
On the heating rod, the second layer of adhesive paste under the heating plate serves as insulation. When it is damaged, it should be replaced in time to avoid short circuit. The user prepares the working air source and inflation air source, the working pressure of the waste cardboard baler has been set to 0.3MPa,
It is more appropriate. Don't adjust too much without special circumstances. The waste cardboard baler is not allowed to be tilted or bumped during the handling process, and it cannot be placed down for handling. To ensure the normal operation of the vacuum pump for the waste cardboard baler,
The vacuum pump motor is not allowed to reverse. The oil level should be checked frequently. The normal oil level is 1/2-3/4 of the oil window (not exceeded). When there is water in the vacuum pump or the oil color turns black,
At this time, new oil should be replaced (generally, it should be replaced once every one or two months of continuous work, and 1# vacuum gasoline or 30# gasoline or engine oil can also be used).
The above is the small knowledge points of the waste paper baler explained by
Nick Machinery
today. If you have any questions, please feel free to contact us www.nkbaler.com.