WhatsApp:008615021631102 Email:sales@nkbaler.com TEL:86-29-86031588
Avoid noise in waste paper baler
Author : admin Time : 2020-11-24 AllPageView : 109
During the use of the waste paper baler,the waste paper baler will inevitably produce vibration and noise,which will affect the work efficiency of our staff.So how to solve this situation?
1.The wear of the check valve (valve) can be sealed with the valve seat,if the pilot valve head is abnormal.
2.Check that the pilot valve pressure regulating spring is deformed,or the pilot valve head is twisted in the spring.
3.Check that the couplings of the pump and the motor are not concentric and concentric,and should be adjusted.
4.Check that there is no vibration,vibration and noise damping pipe clamps for the pipes of the waste paper baler.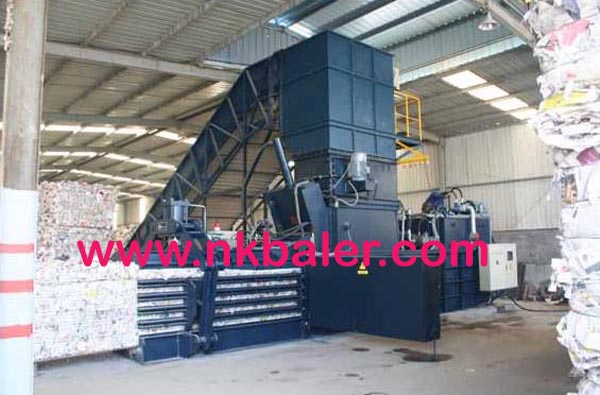 5.The intersection of the double pump or the fuel oil of the pump must be reasonable,otherwise the waste paper packing may cause noise and vibration due to vortex cavitation.
Nick Machinery reminds you to pay attention to safe production,check first when operating and using machinery,maintenance and maintenance are essential.
If you are interested in the waste paper baler or have any questions,please log on to our company's website:www.nkbaler.net,or call:86-29-86031588