In many processing and production industries, steel is needed. During the production and processing of steel, a lot of waste materials are produced. The production of these materials will add a lot of burden to the production industry. Therefore, equipment is needed to deal with it during processing and production. Waste materials. During processing, the specifications and sizes of waste materials are different, so it is more difficult to arrange them. At present, many production industries use
metal balers
to achieve application purposes. The application of this equipment also provides many convenient conditions for production work. .
Usually during production and processing,
metal baler
is used to process waste materials to avoid excessive waste of materials. For manufacturers, the amount of materials that need to be used during processing every day is relatively large. If the materials are excessively consumed, it will inevitably cause Cause a certain burden and impact, so pay attention to the utilization of waste materials during processing. The
metal Baler
equipment can be used to pack these materials. The metal Baler equipment will compress materials of different sizes and different specifications during operation, so that the materials will be compressed into a uniform size, and the compressed materials can be smelted and other Process treatment method, and the application range of
metal Baler
equipment is very wide, and it can also be directly applied in high temperature environment.
In order to ensure the working efficiency of the metal Baler machine, during the period of using the metal Baler equipment, the staff need to follow the correct operation process to achieve the production purpose, and understand the application advantages and operating skills of the equipment, improve the work efficiency of the equipment, and avoid the operation Improper way causes malfunction problems.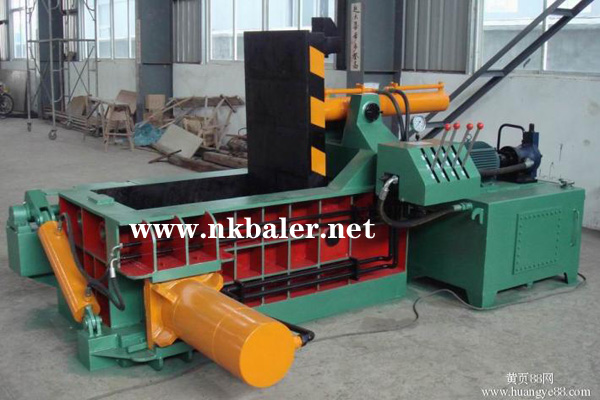 All models of
Nick Machinery's metal baler
adopt hydraulic drive device, which can be operated manually or automatically controlled by PLC.
https://www.nkbaler.net