Australian waste paper baler profit
Author : admin Time : 2021-10-13 AllPageView : 4
In today's situation where labor costs are skyrocketing, workers are hard to find, and profits are low, if you want to continue the waste paper recovery profession, you must consider how to reduce costs, increase power, that is, reduce labor costs, and increase the output value of waste paper packaging and briquetting. Only in this way can companies see profit points and make money.
If the waste paper recycling industry wants to increase profits, it needs to use a waste paper baler to recycle and pack waste paper. The large
waste paper baler
produced by
NICKBALER
has the following characteristics:
1. The material box is large, the filling is convenient, the filling is fast, and the large waste material does not need to be cut.
2. The labor cost is low, and one person can fully operate the entire process from filling, Baler and briquetting, turning the block out of the package, and transferring and palletizing, which greatly reduces the labor cost.
3. The operation is simple and convenient, and hydraulic valve or remote control is used to control the hydraulic system.
4. The Baler speed is fast, and it takes about 3 minutes for each block to be packed.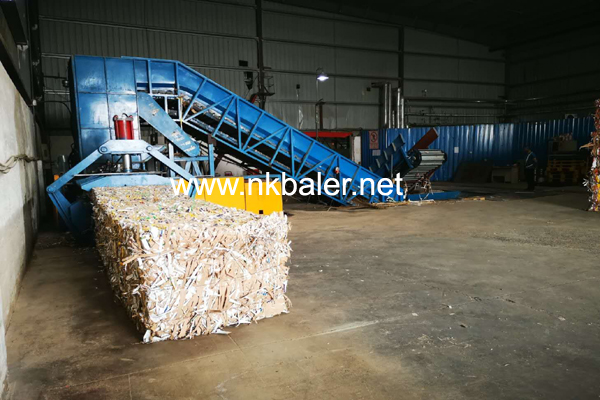 NICKBALER
has strong technical force and has always created better value and better service for consumers.
https://www.nkbaler.net