Waste paper balers
have brought great convenience to people's lives. Large-scale equipment like this requires regular maintenance and the selection of some related components, such as the use of hydraulic oil for waste paper balers. Let's talk about it below. Have a chat.
First of all, you need to observe the appearance of the oil. The appearance and color of different types of oil will be different. If the oil is lighter, it means that it is light distillate and highly refined oil; if the oil is darker, it means this oil. Most of the products are residual oil residue, low refining degree, or heavy distillate.
Secondly, you can pour the oil into a transparent glass bottle and shake it to observe its thickness. At the same time, look at the phenomenon of the oil film hanging on the bottle and the rate of bubble generation and disappearance, so that different grades of oil can be distinguished. Oil with low viscosity produces a lot of bubbles, rises quickly and disappears quickly, and has less oil film; oil with high viscosity produces less bubbles, rises slowly and disappears slowly, and has a lot of oil film hangs.
The smell of each oil is different, such as gasoline, kerosene, diesel, alcohol, and so on. If the oil smells a bit sour, it means that it contains additives; if the oil smells of alcohol, then alcohol must be added.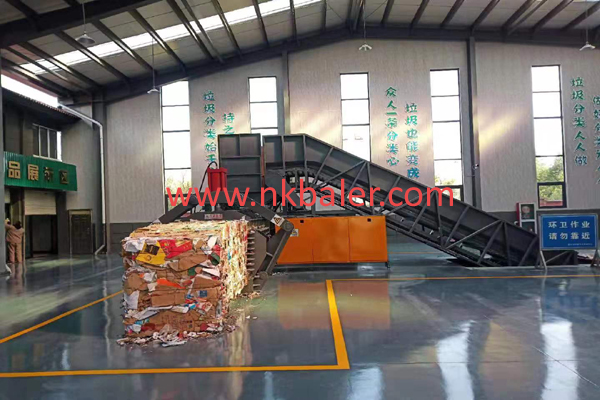 The choice of hydraulic oil for the
waste paper baler
directly affects the convenience, control performance and low failure rate of the
waste paper baler
control system. It also determines the operating efficiency of the waste paper baler, the failure rate and the service life of the cylinder. Therefore, in order to ensure the production of
waste paper baler
, we must use high-quality and authentic waste paper baler hydraulic oil.
If you want to know more, please contact us 86-29-86031588 or log in to our website www.nkbaler.com, we will serve you wholeheartedly.