Metal baling press machine
: There are two types of metal lip baling press machine and
metal baler
. According to the high pressure, all kinds of metal waste can be directly cold-extruded and formed, which is beneficial to dry paste storage, logistics transportation, recycling and full utilization.
The metal chip baling press machine
can directly cold-press powdered cast iron chips, steel chips, copper chips, aluminum chips, and high-quality mineral powder into cakes, which are convenient for storage, logistics transportation, and recycling and reuse. After pressing into a block, it is put into the furnace for recycling, and the utilization loss is extremely low. The overall production process does not need to be heated, and it can be directly cold-extruded by adding additives or other processing techniques. At the same time, the original material remains unchanged. For example, after the cast iron layer is formed, it can be used instead of cast iron. Compared with castings made of special materials, recycling has a greater effect.
The metal baler can extrude all kinds of relatively large metal scraps, scrap steel, scrap iron, scrap copper, scrap aluminum, disassembled car shells, waste oil drums, etc. into cuboid, cylinder, octagon and other shapes of qualified charge. It is convenient for dry storage, logistics transportation, and recycling and recycling. Mainly used in dry steel mills, recycling production and processing fields, non-ferrous and ferrous metal smelting fields, and renewable and full utilization fields.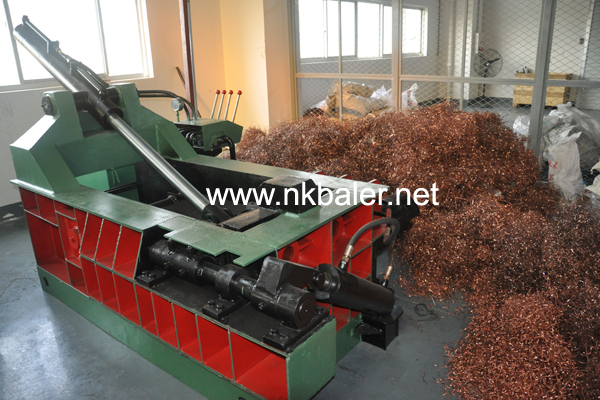 NICKBALER Machinery Metal Baler
is easy to operate, no foot screws are required for installation, and it can be powered by a diesel engine in places where there is no power supply. https://www.nickbaler.net