The reason why the automatic waste paper baler is noisy
Author : admin Time : 2022-09-09 AllPageView : 44
Due to the high degree of integration,
https://www.nkbaler.net/
saves manpower and greatly increases the baling efficiency. However, if there is a lot of noise during the Baling machine process, which greatly affects the working environment, What is the reason for the noise of
the automatic waste paper baler
?
1. Check whether the pilot valve (cone valve) is worn and whether it can be tightly fitted with the valve seat. If it is not normal, the pilot valve head should be replaced.
2. Check whether the pressure regulating spring of the pilot valve is deformed and twisted. If it is twisted, replace the spring or replace the pilot valve head.
3. Check whether the oil pump and the motor coupling are installed concentrically and centered. If they are not concentric, they should be adjusted.
4. Check whether there is vibration in the equipment pipeline, and add sound insulation and vibration damping pipe clamps where there is vibration.
5. The joints at the oil confluence of the dual-pump or multi-pump combined oil supply should be reasonable, otherwise vibration and noise will be generated due to eddy current cavitation.
Although the appearance of the problem is that the noise is loud, the actual reason cannot be one. During our daily use, we must do a good job of daily maintenance, and at the same time, check whether there are any parts of the machine for unusual problem.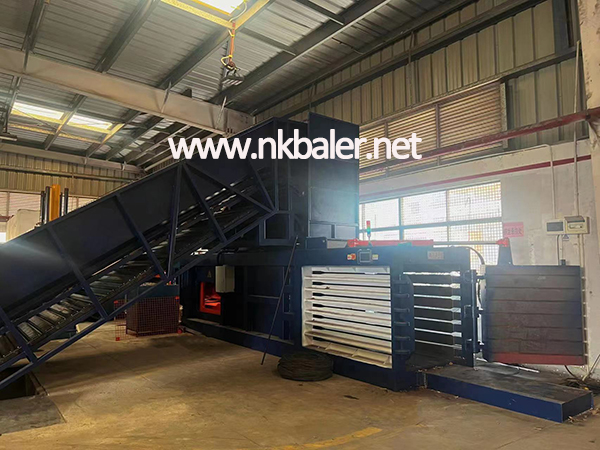 For more information on the maintenance and safe operation of
the automatic baler
, please pay attention to the website of NKBALER Company: https://www.nkbaler.net/.