hydraulic oil for hydraulic waste paper baler
Author : admin Time : 2021-02-05 AllPageView : 80
The consumption of waste paper baler is still inseparable from the performance of the oil cylinder. The performance of the hydraulic waste paper baler determines the stability of the waste paper baler. The moisture mentioned here refers to the influence of surrounding water, water vapor or moisture. There are certain reasons to prevent the entry of moisture. Water corrodes the metal in the hydraulic system of the waste paper baler, shortening the service life of the components. In addition, the corroded particles fall into the system and accelerate the deterioration of the oil. The first is iron, copper, manganese, etc. In the presence of particles, water and atmospheric oxygen rapidly oxidize the oil, and the hydraulic waste paper baler generates a thin polymer called sludge. When the operating temperature exceeds 65 degrees, the oxidation speed accelerates, and the oxidation effect doubles for every 10 degrees increase. The lubricity of the waste paper baler drops.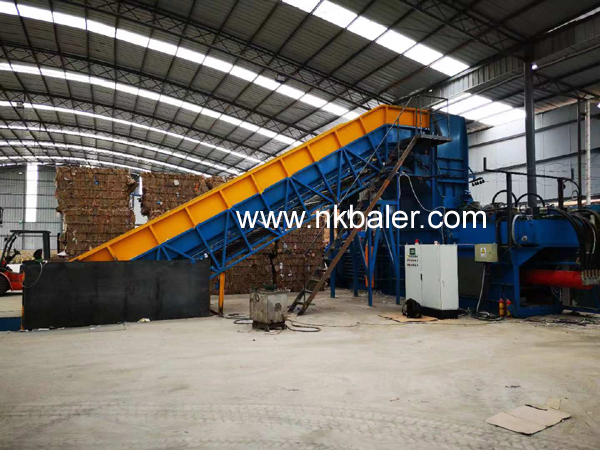 The quality of the hydraulic oil selected by the
hydraulic waste paper baler
directly determines whether the cylinder can play a big role. The hydraulic waste paper baler also directly affects the defect rate and service life of the cylinder.
Strictly observe the correct disassembly and assembly methods: use the appropriate disassembly and assembly tools correctly to avoid damaging the hydraulic waste paper baler by violently hitting, and never use the hammer to hit the working surface of the parts. If it is necessary to strike, you can use a copper or lead hammer, or add a soft liner between the work object and the hammer head. It is not allowed to take a measuring tool, a setback knife instead of a hammer, and a blunderhead or chisel instead of a wrench. It is related to the bulk elastic modulus of petroleum-based hydraulic oil that does not mix in air.