Which industries are the round metal balers mainly suitable for?
Author : admin Time : 2021-03-29 AllPageView : 82
The cross-section of the bale packaged by the round metal baler is circular, which is mainly to adapt to the furnace mouth of the smelting furnace, facilitate filling, and increase the furnace entering speed, so as to achieve the effect of energy saving and high efficiency. Generally suitable for use in the scrap metal recycling industry. The operation is simple and convenient, and the package is automatically turned forward to save the packaging time.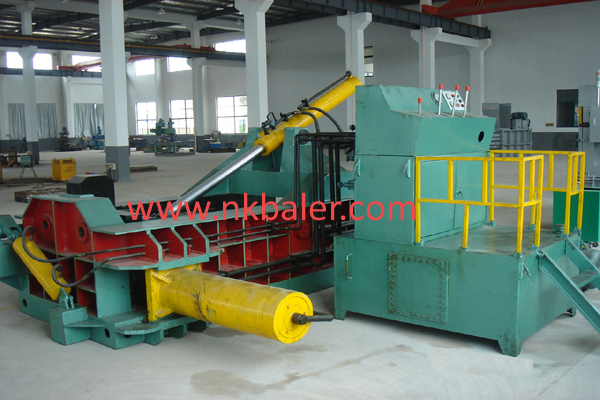 The
round metal baler
is mainly used for scrap metal processing in the recycling of scrap metal. It is generally used to pack stainless steel scraps, iron scraps, steel scraps and other long and bulk materials, and packs and compresses various scrap metals into a large density. Small in size, the cross-section is circular, and the length of the bale is generally 400-600 mm. The main advantage of the
circular bale
is that it is convenient to enter the furnace for smelting. The smelting furnace mouth is generally round with a diameter of about 400 It ranges from millimeters to 700 millimeters. If the cross-section of the bale is square, during the filling process, the surrounding of the bale is right-angled, which is easy to get stuck in the furnace mouth or furnace mouth, and manual intervention is required, which is not conducive to the smelting operation. The
round bales
directly enter the furnace mouth without manual intervention, and fall into the furnace automatically, saving filling time and saving a lot of energy. Long-term planning can save a lot of electricity and labor costs. Nick Machinery can also customize the machine according to your requirements. Please contact Nick Machinery first to inform the specific packaging requirements. We will recommend the best solution to you according to your specific requirements. www.nkbaler.com