Straw baler
occupies an important position in animal husbandry and can produce green storage forage in the animal husbandry industry. It is a new type of equipment that cannot be replaced by animal husbandry and agriculture.
1. Small size and large capacity. Generally, bulk grass and straw have a bulk density of 20-50 kilograms per cubic meter, and the bulk density of compressed into a block is 800-1000 kilograms per cubic meter. The large density and small volume make it very easy to store And transportation, and will not spontaneously combust when stored in high density. In the open air, the storage period is 2-3 years or longer.
2. Straw packaged feed, cattle, sheep and other livestock have good palatability, and the feed has a unique strong sour fragrance, which has a good attractant effect. It can reduce metabolic diseases and benefit the intestinal health of livestock.
3. Good nutrient content, high digestion and absorption rate. Generally, the crude protein of briquetted feed can reach more than 6%. The feed intake rate can reach 100%, and the digestion and absorption rate of livestock can reach more than 70%.
4. The use of
straw bale
r can effectively improve the utilization rate of feed and save the feeding cost of farmers.
5. Convenient feeding of cattle and sheep. Briquette feed can be fed both wet and dry, saving labor, labor, time, and mechanized feeding.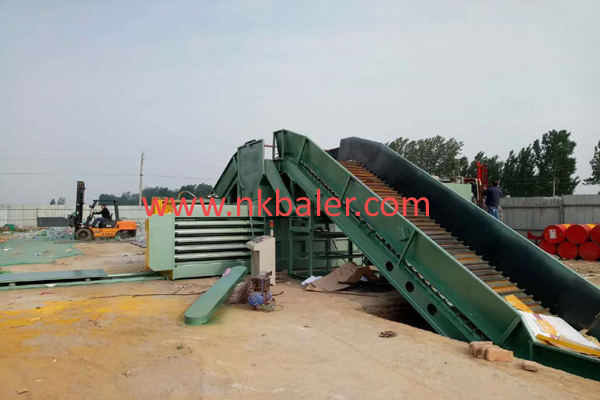 6. Reduce pollution. The comprehensive utilization of straws realizes the sustainable development of modern agriculture, and also reduces the use and pollution of organic fertilizers in the breeding industry, and also increases the income of the planting industry.
The innovation of animal husbandry is an eternal topic of economic development. Only innovation can enable enterprises to win in the fierce market competition. In such competition, it is reflected in the advanced level of equipment. Today's animal husbandry industry has begun to gradually use in large quantities. The
straw baler
is now available. Nick's high-end technology makes the
straw baler
more adaptable to the development of the times and provide you with better services.To learn more about the straw baler, please follow our website www.nkbaler.com.