What are the three aspects to improve the steady growth of waste carton baler sales?
Author : admin Time : 2022-07-27 AllPageView : 21
When
the Baling machine
industry continues to develop rapidly, to maintain the steady growth of the sales volume of waste carton balers, NKBALER has been implementing from the following aspects:
1. First of all, we should analyze the current
waste carton baler
market and make a correct judgment on the market conditions. Only by providing customers with cost-effective and high-quality waste carton baler equipment can we continue to.It deserves the favor of consumers, so that the "NKBALER" waste paper baler brand can be a leading brand in the industry, so that our sales market will be stable and the growth rate will be likely to remain stable.
2. Continuously develop and research new, efficient and highly automated
waste paper baler
products, which is similar to the development of enterprises. Only by constantly seeking the latest and best products can enterprises ,
The waste paper box baler
products are brought to the forefront of the market, so that we can occupy an absolute advantage in the market competition, and we can win more new customers.
3. Improve the pre-sale and after-sale service of waste cartons. After-sale service is also one of the necessary means of enterprise competition. It is a very effective way for us to maintain the brand effect of the enterprise.
Enough to greatly increase our corporate reputation, but also to establish a more scientific sales method for us, a good reputation is an intangible asset of the company. A very important favorable factor in the process of enterprise development. Therefore, in order to keep the economic growth of the waste carton baler industry stable, it is not enough to only make efforts in one or two aspects. We must start from multiple factors.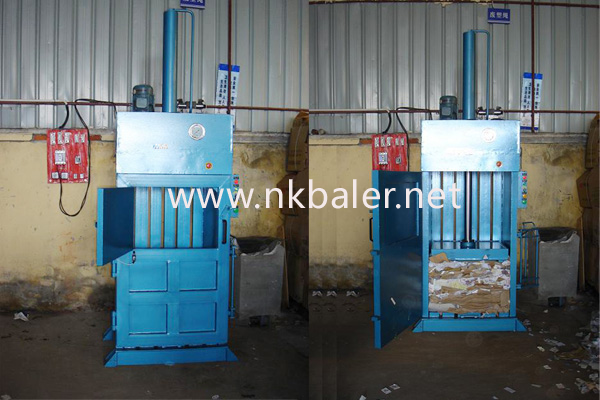 NKBALER is a professional company engaged in the development, production, sales and service of hydraulic machinery and Baling machine. Our hotline is 86-29-86031588, welcome inquire!