The
plastic bottle balers
have brought a lot of convenience to our lives. Nick Machinery has also made the greatest improvement in its performance as much as possible, so that the plastic bottle balers can exert its maximum function and continuously improve the work efficiency of customers.
We all know the
plastic bottle Baler machine
, so what are the requirements of the plastic bottle Baler machine for the use of oil?
1. With smooth function. In the hydraulic system of the baler, the working fluid is not only used to transfer energy, but also has a smooth effect on the conflicting surfaces of the hydraulic components. In some machine tools, the oil source of the machine tool lubrication system comes from the hydraulic system, and the hydraulic system uses the same oil pump to supply oil. Therefore, the hydraulic oil should have high oil film strength and smooth function within the operating temperature and pressure change scale to avoid dry conflict.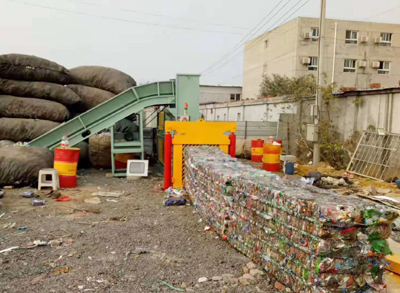 2. Clean quality, no impurities. If there is moisture, it will reduce the smooth function of the
plastic bottle Baler machine
oil; mechanical impurities will block the throttle orifice and the valve core will jam; acid and alkali on the table will corrode the metal and damage the sealing structure; volatile substances will bite the oil It thickens and generates bubbles, which damages the stability of the transmission.
3. The oil should not be easily oxidized to avoid the occurrence of gum and asphaltene due to oxidation, which will cause the oil to degenerate. Impurities composed of oxides can also block the oil circuit and damage the normal operation of the hydraulic system.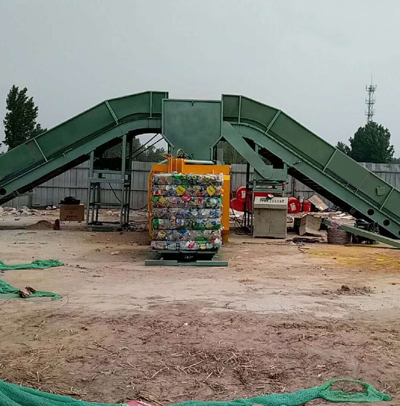 4. In places where fire prevention is required, the ignition point of thick oil should be high; in places with cold climate, the freezing point of oil should be low.
5. It has no effect on human health.
The reason why the plastic bottle packer requires the hydraulic oil to have these functions is to make the hydraulic system have the transmission function and reduce the conflict and loss of the packer.
The plastic bottle balers have brought a lot of convenience to our lives. Nick Machinery has also made the greatest improvement in its performance as much as possible, so that the plastic bottle balers can exert its maximum function and continuously improve the work efficiency of customers. Company website:
www.nkbaler.com
, Tel: 86-29-86031588