Everyone in the
waste paper baler
industry knows that once the
waste paper baler
factory runs, it must complete a baling operation, and sometimes it even needs to be packaged non-stop. Therefore, the waste paper baler factory can achieve high profitability for every
waste paper baler
. The wishes of the manufacturer. Things backfired. In fact, the waste paper baler industry is much more difficult to operate than other industries. For customers, unpacked paper does not support remote transportation, because scattered paper is greatly affected by road bumps, and the loss rate of paper is very large if remote transportation is forced, which leads to poor customer feedback and zero repurchase. Thus entering a vicious circle.
Generally,
waste paper baler
manufacturers have only two options:
1. Local sales. Paper loss is low, customer feedback is good, and the customer's repurchase rate is maintained, but the sales scope cannot be expanded;
2. Forced foreign sales. In order to increase the sales scope of the
waste paper baler
, the unpackaged waste paper is forcibly shipped to other places, abandoning the customer's repurchase rate, and doing a one-off transaction. But the result of these two operating conditions is loss! But for customers, the waste paper baler must satisfy customers to get low-cost paper while ensuring the high quality of the paper. Various manufacturers say it is difficult! Many manufacturers have been seeking solutions to these difficulties, but do you know? A
waste paper baler
can help you solve everything.
The paper packaged with the waste paper baler is very firm, which can solve the problem that the long-distance transportation and low loss of paper cannot be realized at the same time, which can not only expand the sales scope of the waste paper baler, but also reduce the low loss of paper. In addition, the bricks packaged by the baler have an exquisite appearance, which enhances the customer's impression score. The paper received by the customer is firm and beautiful, and the repurchase rate is naturally increased.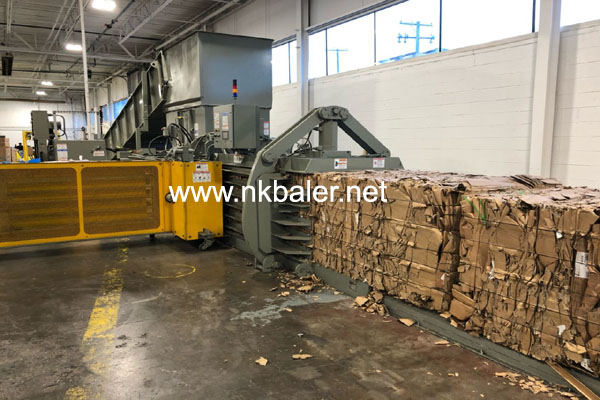 The emergence of
waste paper balers
has brought convenience to the owners of Baler stations and many industries, not only greatly saving space, but also saving a lot of human resources.
https://www.nkbaler.net