Two types of hydraulic baler
Author : admin Time : 2021-11-24 AllPageView : 10
There are two types of
hydraulic vertical baler
,
vertical waste paper baler
and horizontal waste paper baler, no matter which type of equipment. All need to use hydraulic oil. Different types of hydraulic oil can be selected due to the difference in ambient temperature in different regions.
At the same time, in the different temperature difference seasons between winter and summer, attention should be paid to effective work such as antifreeze and cooling of the
hydraulic oil
. Ensure the cleanliness, viscosity and fluidity of hydraulic oil. In short, it is the premise that the hydraulic oil can ensure the normal and effective operation of the waste paper baler.
Hydraulic oil
protection work includes three aspects: cleanliness, cooling, and antifreeze. Cleaning maintenance requires attention to the daily working environment and the quality of the hydraulic oil purchased.
Cleanliness is generally not a problem, and the newly purchased hydraulic oil generally does not have such a problem; antifreeze protection work is generally carried out when the temperature is too low in winter, for example, the temperature in many areas this winter is lower than in previous years. This leads to increased hydraulic oil viscosity and lack of fluidity. Can not make the hydraulic waste paper baler work normally. A heater can be used for preheating; the cooling work is generally carried out when the temperature in summer is high and the baler is working for a long time. High temperature will reduce the viscosity of the hydraulic oil, and the pressure cannot be transmitted well. At this time, the temperature can be cooled by equipped with cooling equipment, such as a water-cooled system or an air-cooled system, or a combination of the two. The normal operation of the hydraulic waste paper baler is a prerequisite for creation, and it is a necessary condition to ensure the normal working state of all links.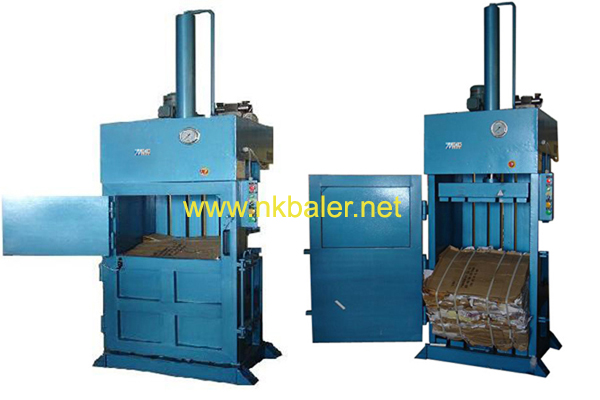 Choosing
Nick Machinery hydraulic baler
, independent hydraulic system, servo system control, is the best choice to help you solve and recycle waste.
https://www.nkbaler.net