Turkish Lifting Door Baler
Author : admin Time : 2023-05-19 AllPageView : 19
The lifting door multi-function baler
is controlled by PLC microcomputer, which is mainly used for the compression forming of waste cartons, newspapers and other waste materials in large-scale renewable resource recycling stations and paper mills. The waste paper after using
the lifting door multi-function baler
has uniform dimensions The advantages of neatness, high specific gravity, high density, and reduced volume greatly reduce the space occupied by waste paper and reduce storage and transportation costs.
The lifting door multifunctional baler
can also be used as a forage baler. It is a machine that compresses, bundles and packs crushed corn stalks. The machine has the advantages of compact structure, convenient operation, stable and reliable transmission, and flexible mobility, which can save storage space. , Extending the feeding time of green straws has brought tangible economic benefits to the animal husbandry industry.
The lifting door multifunctional baler can also be used as a scrap metal baler. It is suitable for steel mills, recycling and processing industries and non-ferrous and ferrous metal smelting industries. Press into qualified charge to reduce transportation and torch costs.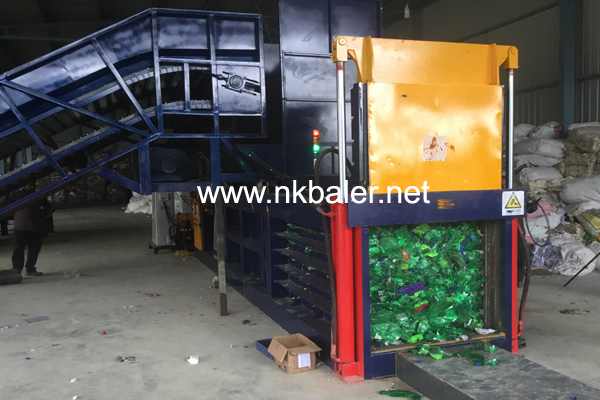 NICKBALER is a manufacturer of large-scale
hydraulic machinery
and equipment. Its product technical performance is at the top of the industry and has won the trust and favor of many domestic and foreign users. www.nickbaler.net