Troubleshooting of Romanian hydraulic baler
Author : admin Time : 2022-05-13 AllPageView : 13
The solution to the noise of the hydraulic pump of
the hydraulic baler
:
1. Tighten the screw phase of the inlet pipe of the hydraulic oil pump or other pipe threads.
2. Re-adjust the installation degree of the hydraulic system components and the motor, and the coaxiality error should be kept within 0.1mm.
3. Fix the slender oil pipes in
the hydraulic press system
with pipe clamps, separate them from each other, and leave the box wall to reduce vibration.
4. Disassemble, inspect and repair pressure valves, and replace severely damaged pressure valves.
5. Replace the coupling buffer sleeve to eliminate transmission shock.
6. Remove
the hydraulic pump
to check, repair or replace worn parts.
7. The amount of oil in the oil tank should be added above the marking line of the oil mark, or the oil with lower viscosity should be replaced to reduce the oil suction resistance of the hydraulic oil pump.
8. Remove impurities and dirt on the surface of the oil filter.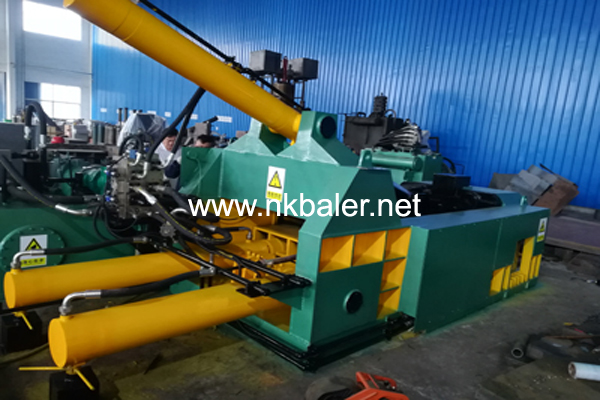 NICKBALER
has a group of R&D teams with strong technical force and experienced after-sales service team, committed to escorting your normal production. www.nickbaler.net