The machine
adopts hydraulic transmission, compact structure, convenient removal, simple operation, easy maintenance, reliable sealing, and no foot screws during installation. Users can customize
the Baler
specifications and dimensions according to their needs to coordinate transportation or storage to a greater extent. It is a good equipment to improve labor efficiency, reduce labor intensity, save manpower, and reduce transportation costs.
Product features: economical and practical, easy to install, simple to maintain, low investment cost, ordinary personnel can operate and use
2. Hydraulic configuration: low-noise hydraulic circuit system, using a combination of imported and domestic, not only guarantees quality but also reduces costs, and the performance of the whole machine is very stable
3. Electrical configuration: low failure rate, easy to check and troubleshoot
4. Conveyor: adopts new PVC material, which has the advantages of slip resistance, large conveying capacity and strong load capacity.
5. Length design: can be adjusted at will according to your own requirements. Simple installation, simple foundation construction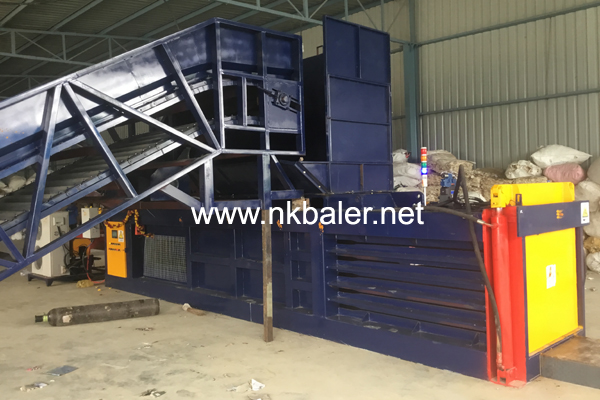 NKBALER
products are of good quality, longer service life and perfect after-sales service. Those who want to know about the packaging machine can contact us and give you a reasonable quotation.