Advantage
:
1.Small size and large capacity The bulk density of straw and straw is generally 20-50 kg/m3,and the bulk density after briquetting is 800-1000 kg/m3,which is convenient for storage and transportation,and is not easy to burn.Under ventilated,moisture-proof and waterproof conditions,the shelf life is 2-3 years or longer.
2.It has good palatability,briquettes and feed have a unique rich
paste
,good palatability,high maturity,and good attraction.It can also reduce metabolic diseases and benefit the health of livestock.
3.It has good nutrients and high digestion and absorption rate.The crude protein content can reach more than 6%,which is equivalent to the nutritional level of medium-sized forage.The feed rate can reach more than 99%,and the digestion and absorption rate can reach more than 60%.
4.The loss of feed is about 30%,the loss of straw feed is about 15%,and the loss of briquetting is less than 1%,which improves feed utilization and saves feed costs.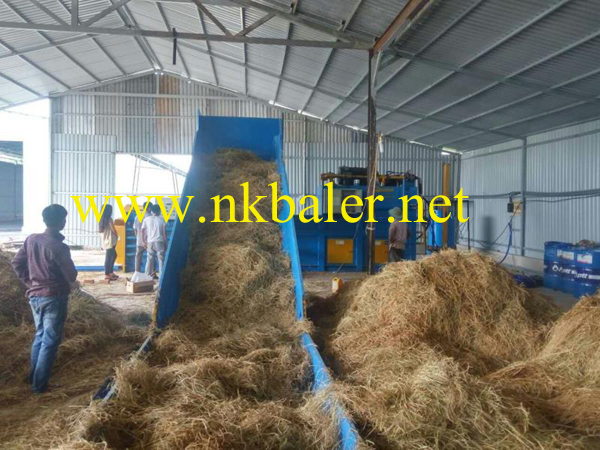 5.Convenient feeding of briquette feed,both dry and wet can also be fed,saving labor,effort and time.
6.Reduce pollution and comprehensively use straws,return to the abdomen,realize a virtuous cycle of agriculture,reduce the use and pollution of chemical fertilizers,and improve the efficiency of crops.
The model of
Nick
brand straw briquetting machine is NKB150/NKB200.If you want to know more about the
briquetting machine
,you can go to Nick's website:
www.nkbaler.net