Take you to understand the NKB series briquetting machine
Author : admin Time : 2021-04-16 AllPageView : 25
NKB briquetting machine is one of the many machines in the Nick family, which is specially used for the compression of wood chips, wood flour, shavings, coconut mud, peanut shells, corn stalks and other materials.
The package is compact, neat and beautiful, greatly reduced storage space, saving storage costs, let's briefly talk about the characteristics of this machine
1. The machine adopts PLC control system, unmanned operating system, horizontal continuous unloading, fast speed, convenient use, and automatic feeding by conveyor.
2. The machine is mainly suitable for the compression of paper powder, paper scraps and other scraps
3. The crushed material is compressed into a block-like object by this machine, which can be directly transported without bagging, and can be automatically scattered after being beaten by manpower.
4. The size of the press block can be customized according to requirements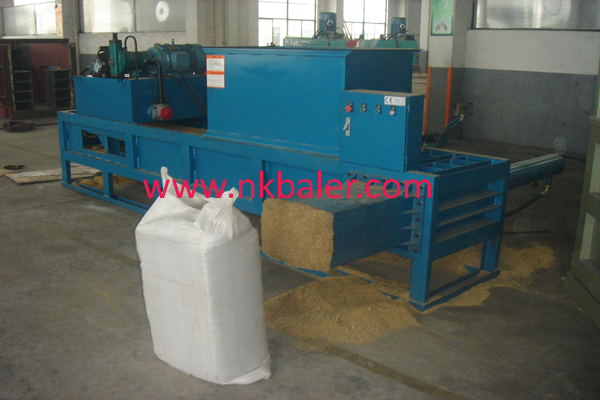 The above are the characteristics of the NKB series briquetting press introduced by Nick Machinery. We have many models and complete types of briquetting presses. You are welcome to buy them.