Product Description
1.The screw conveyor mainly used to convey particle materials and small lumpy
materials to the next equipment in the process.
2.The screw conveyor is widely used in chemical industry, building, electric, power,
metallurgy, coal, grain, etc.
The screw conveyor are suitable for continuously conveying loose materials
such as clay powder, pulverized coal, cement, sand, grain, etc. It is not
suitable for transportationof those materials such as easy-deteriorating have higher
stickiness or easy to agglomerate.
3.The length and the shape of our screw conveyor can be adjusted differently
according to customers'requirements.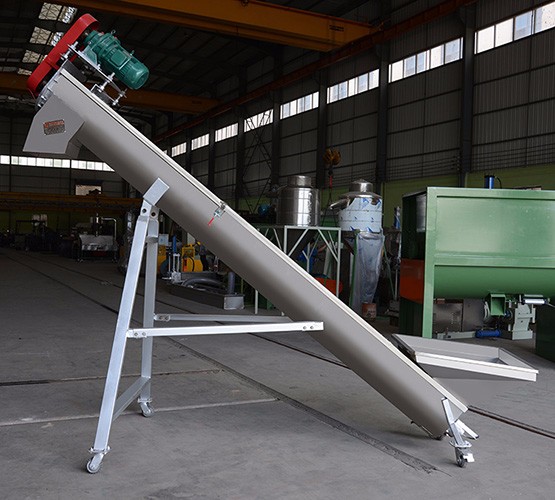 About Us
Nick machinery specialized in hydraulic machinery,Hydraulic Baling Machine for Waste Material, baler application, waste paper Balers ,baling machine, baling press, recycling baler, Baling Presses & Balers, hydraulic baling press, baler, balers and also shredder ,crusher , Double Shaft Shredder,Tyre Crusher,Shredder,Copper Wire recyclingMachine, Heavy Crusher ect ,packaging machinery equipmentdevelopment, production, sales, service as one of the environmental protection products company, Our products are mainlyabsorbing Germany ,European and Americantechnology, products has already exported more than 60 countriesand regions at home and abroad. The company adhering to the "To change made- in-China in the international market influence" of the target as the prerequisite, to ensure that the "Products service maximization,Customer benefit maximization" asthe enterprise production policy, mainly on waste paper, waste plastics, scrap metal, fiber, agricultural straw recycling industry,it's for enterprise to providing convenient,fast, safe and economic solutions,now we have after-sales service center like India, Dubai, Australia, the United States and so on and well received by users.
Video
FAQ
Related Assorises