Purchase of Nepalese waste paper baler
Author : admin Time : 2021-10-14 AllPageView : 5
In the series of
hydraulic baler
products, the waste paper baler is a kind of mechanical equipment that is trusted by the majority of users. The
waste paper baler
can squeeze large piles of waste paper and other waste products, which is convenient for transportation and storage. Bring greater benefits to enterprises, so when the majority of enterprises choose horizontal hydraulic balers, they should pay attention to the following issues:
1. When choosing a
waste paper baler
, the majority of enterprise users should look for a regular manufacturer to choose!
2. Understanding and choosing are the most important. Many companies have different performances of the horizontal hydraulic baler required for production. Therefore, you should first understand the needs of your own company, and then make a choice, so that you can choose the one that suits your needs.
Horizontal hydraulic baler
!
3. The reputation of the manufacturer of hydraulic baler must be strictly inspected. A good reputation of a manufacturer is not only a good service attitude, but also whether the manufacturer's follow-up services can keep up. If manufacturers want to gain a firm foothold in the industry, they must do so so that customers have no worries!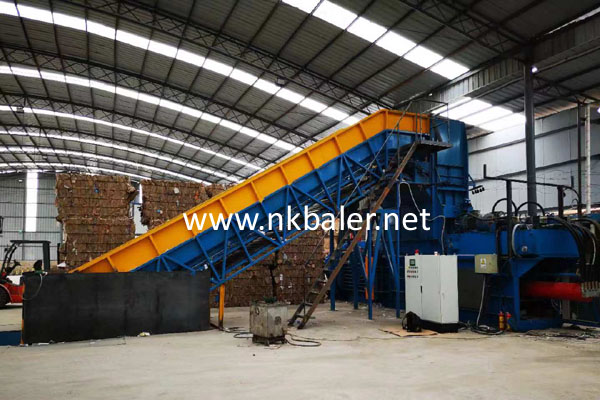 NICKBALER
has a professional R&D team and after-sales service team. If you have any questions during the use of the product, you can contact us at any time
86-29-86031588