Common problems of Swedish cardboard box Baler machine
Author : admin Time : 2021-10-13 AllPageView : 6
Cardboard box baler
is more and more widely used in the market now. It is mainly used in waste paper recycling stations, various waste paper factories and other enterprises. It is suitable for all kinds of waste paper, waste plastic, straw, scrap iron, etc. , So what are the problems that are prone to appear in the use of
cardboard box Baler machines
?
1. The
cardboard box Baler machine
makes abnormal noises, such as friction sound, collision sound, etc.;
2. Pay attention to the temperature of various parts, such as whether the temperature of the hydraulic oil is below 65 degrees, whether the temperature of the motor is too high, whether the bearing is overheated, etc.;
3. Check whether the appearance of the
cardboard box Baler machine
is abnormal, such as oil leakage, water leakage, air leakage, light off, and the value of each instrument is out of range, etc.;
4. Pay attention to whether there is any abnormal smell, such as burning smell.
The above are the problems that are prone to occur in the production of the cardboard box baler. Pay great attention to the production operation, and repair it in time if it occurs, so as not to delay the normal production and bring unnecessary losses.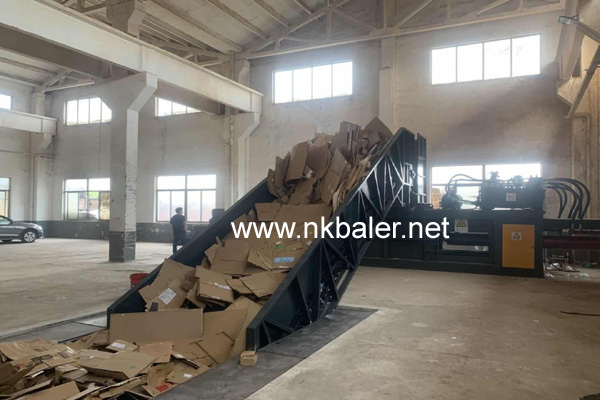 NICKBALER
provides customers with better, faster and more complete after-sales service for a long time, so that customers can get a good guarantee of benefits.
https://www.nkbaler.net