Operation process of MSW Baler Machine
Author : admin Time : 2022-09-23 AllPageView : 135
1. Before starting
the MSW baler machine
, check whether the appearance of the equipment is abnormal, whether there are hidden safety hazards around, and whether there are enough iron wires or plastic ropes.
2. After confirming that it is normal, open the main air switch of the distribution box.
off, open the pop-up emergency stop button, the power indicator of the electric control box is on.
3. Turn the remote control local gear selector switch to the remote control gear.
4. When
the waste paper baler
is not operated for a long time, the main power supply should be cut off.
5. There must be a certain height of waste paper in the waste paper box to be pressed down.
In addition, when operating the waste paper baler, after the equipment is started, be sure not to stay beside it, and try to stay away from the actuator to avoid injury.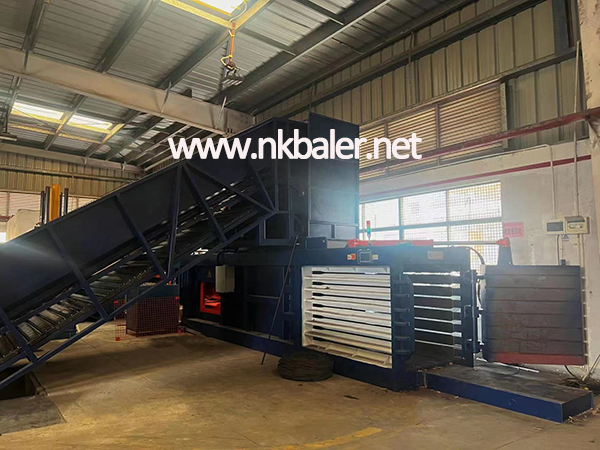 If you still have questions about
the waste paper baler
, you can go to our company website to learn https://www.nickbaler.net, or you can call us at 86-29-86031588.