Greek horizontal metal baler
Author : admin Time : 2022-09-22 AllPageView : 18
Horizontal metal baler,
also known as hydraulic baler, metal baling press machine, is used to compress various metal scraps, cans, paint buckets, steel shavings, scrap steel, scrap aluminum, scrap copper, scrap stainless steel, scrap color steel tiles, steel bars, Iron wire, etc. are kneaded into various shapes such as cube, cuboid, octagon, cylinder, etc., which is convenient for transportation and smelting and feeding.
Metal balers
are widely used in waste recycling stations, steel mills, and non-ferrous metal smelting industries. It is divided into vertical and horizontal. Today we will talk about the horizontal.
The horizontal metal baler is driven by hydraulic pressure. The baling machine material is placed in the material box of the baling machine. The hydraulic cylinder starts to work, and the baling machine material is compressed and formed into various metal balers. Depending on the material, the size and standard of pressure required. It needs to be planned according to the detailed situation, which is more reasonable and more convenient to use. The NICKBALER horizontal metal baler operates smoothly, safely and reliably; there are two operating modes of manual or automatic control, and the discharge can be planned as four methods: rollover, side push, front push or no output; baling machine standard, size Can be customized.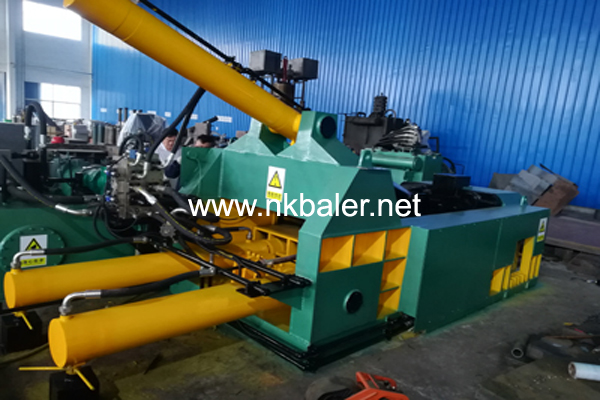 NICKBALER Metal Baler
is easy to operate, no foot screws are required for installation, and it can be powered by a diesel engine in places where there is no power supply. For details, please visit https://www.nickbaler.net