Advantages of
waste paper baler 
1. Product details: Strictly grasping product quality is our attitude.   
2.Hydraulic transmission: hydraulic transmission, compact structure, convenient removal, simple operation and easy maintenance.   
3. Customizable specifications: You can customize the Baling specifications and dimensions according to your needs, and cooperate with transportation or storage to the greatest extent.   
4. Improve work efficiency: improve labor efficiency, reduce labor intensity, and save manpower.   
5. Convenient transportation: Convenient transportation, which can fully reduce transportation costs and increase transportation efficiency.
6. Reasonable design, simple structure, good rigidity and stability, beautiful appearance.
7. High strength, strong load-bearing performance, and strong impact resistance.  
8. The product quality is excellent and the service life is long. 
Working principle of waste paper baler machine:
waste paper baler
is an environmental protection equipment that uses hydraulic principle to compress waste paper and waste cardboard into blocks, which is conducive to waste paper storage, transportation and utilization. It is now widely used in the waste collection station industry and has played a huge role in the protection of the environment and resources. It is widely used in various types of straw balers, waste paper factories, old waste recycling companies and other units and enterprises. It is suitable for the packaging and recycling of old waste paper, plastic straw, etc. It is to improve labor efficiency, reduce labor intensity, save manpower, and reduce transportation costs. Good equipment. The
waste paper baler
is used to squeeze the knots of waste paper and similar products under normal conditions, and package them with special packaging belts to greatly reduce the volume, thereby reducing transportation volume, saving freight, and increasing benefits for enterprises.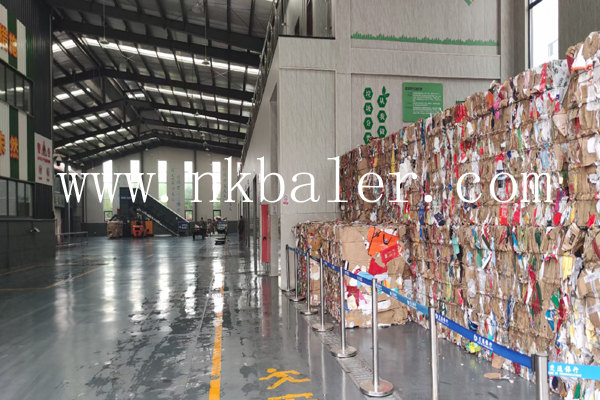 Nick Machinery is a manufacturer specializing in the production of waste paper balers, providing more than 140 types of balers with high quality and low price, simple operation, welcome to buy.