Nick Machinery's NKW200BD
semi-automatic horizontal hydraulic baler
adopts a closed structure, which makes the package compact, neat and beautiful.
Semi-automatic horizontal hydraulic baler is suitable for: waste paper, mineral water bottles, carton paper, cans, copper wires, copper tubes, film adhesive tape, plastic buckets, cotton, straw, household garbage, industrial garbage and other loose materials.
The package outlet adopts a dual hydraulic cylinder door opening design, which is tighter and denser than the traditional "doorless" package;
Working method: powerful hydraulic Baler, the machine is threaded manually, the wire is used in the range (3.0-3.5mm);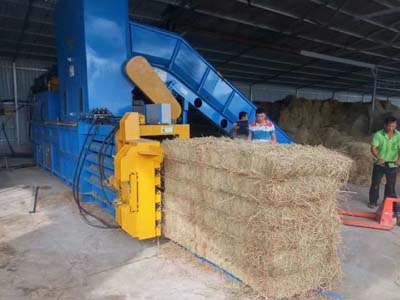 Shearing blade: replaceable segmental turning tooth-shaped blade; cutting method: breakthrough;
Bottom structure: roller track, interchangeable 12mm wear-resistant high-quality steel + 16mm bottom plate, reinforced main body and bottom plate.
Bag pushing system: The roller device is adopted to reduce the mechanical resistance of the main hydraulic cylinder's return movement and effectively increase the speed of pushing the bag.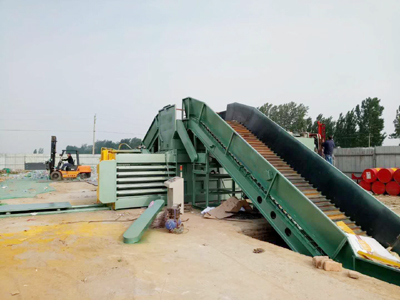 Nick Machinery will further establish the quality consciousness of "produce a product, establish a monument", and do the most convincing publicity based on the actual performance and integrity of the product, 86-29-86031588,
www.nkbaler.com.