Malaysia rice husk baler has a wide range of applications
Author : admin Time : 2022-05-11 AllPageView : 16
NKBALER
universal
hydraulic baler
is widely used in various industries for the packaging of soft fiber materials and iron filings and thin iron materials, such as cotton fiber, linen, wool, clothing, cloth, towels, waste plastics, wheat straw, straw, paper edges, Waste paper box, sawdust, cotton seed husk, medicinal materials, etc. It brings great convenience and considerable economic benefits to customers' material storage and transportation.
Hydraulic balers are widely used in the green and dry storage of forage grass in animal husbandry, and the packaging of garlic skins. It can save storage space and extend the feeding time of green straw. After packaging and sealing, it will naturally ferment to produce probiotics, beneficial bacteria, lactic acid bacteria, and protein, which will be naturally fermented. Cattle, sheep and other livestock will be easily absorbed after feeding, and the growth rate will increase. 2%, which greatly reduces the cost of feed transportation and storage, and reduces the labor intensity of workers. It has brought tangible economic benefits to the animal husbandry industry. It is one of the necessary products for the silage reclaiming of medium and large breeding plants.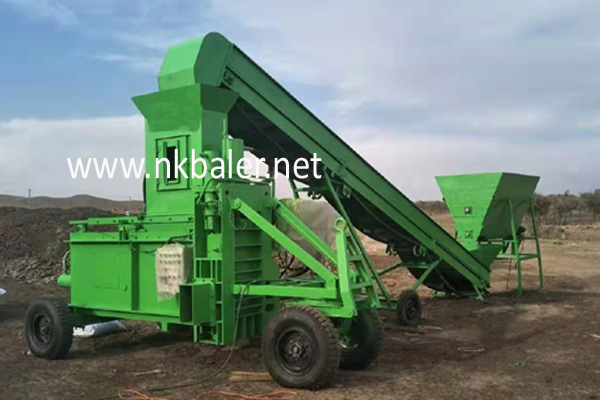 NKBALER rice husk baler
has simple structure, stable performance, wide application range and high working efficiency. Welcome to buy.