Hydraulic impact of Kuwait corn stalk baler
Author : admin Time : 2023-01-16 AllPageView : 16
The hydraulic system of corn
straw baler
can reduce or avoid hydraulic shock in the following ways:
1. Slow down the reversing speed of the liquid flow. Regarding the electro-hydraulic reversing valve, look at controlling the flow of the pilot valve (using a throttle valve or a one-way valve) to slow down the reversing speed of the spool valve. When selecting components, use a reversing valve with a damper as much as possible.
2. Set the accumulator in front of the valve to reduce the interval of shock wave transmission, so that
the hydraulic shock
caused by the sudden closure of the control valve or the reversing break can be buffered.
3. Increase the diameter of the pipe and try to shrink it as much as possible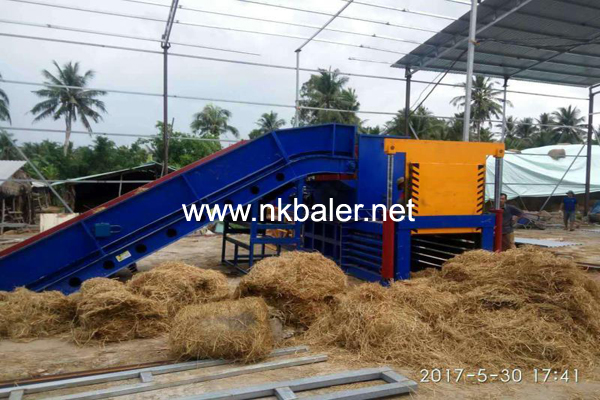 NICKBALER provides:
straw baler
,
straw Baling Press machine
and other
baling equipment
, company website: https://www.nickbaler.net, telephone: 86-29-86031588, looking forward to long-term cooperation with you!