How to avoid shaking and stopping of scrap steel gantry shears
Author : admin Time : 2020-12-31 AllPageView : 91
Nick mechanical
pressing technology and finishing technology have reached the international advanced level. Our company can provide a complete set of technologies from raw material formulation, compression molding, heat treatment and finishing.
Recently, some customers have inquired how to avoid shaking and stopping of scrap steel gantry shears? Since this question is a professional question, the correct answer will be given by Nick Machinery, a manufacturer of scrap steel gantry shears.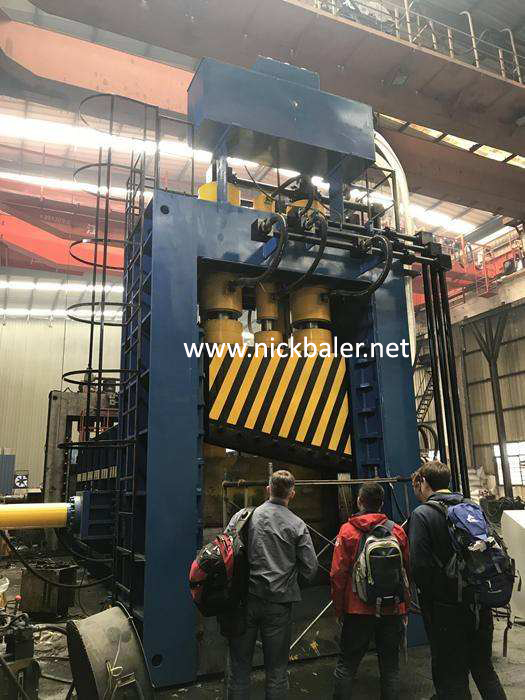 To avoid the problem of shaking and stopping of scrap steel gantry shears, the measures that can be taken are: add an exhaust device in the cylinder to exhaust the air in the cylinder; the seal ring at the end cover of the hydraulic cylinder should be tightly tight. In addition, the coaxiality of the piston and the piston rod in the
hydraulic cylinder
is better.
Nick has a professional R&D, design and after-sales team. If you encounter any difficult problems during use, you can always contact us
www.nkbaler.com
.
TEL: 86-29-86031588