An important process in the waste paper industry is waste paper packaging. All kinds of wastes are packed into blocks to save costs and facilitate transportation. Among them,
waste paper balers
are used. How much is a waste paper baler? How much does the waste paper packing station invest? Today Nick Machinery will give you an introduction.
The waste paper baler is a packaging machinery and equipment used to compress waste paper items. It is used by various waste paper factories, old waste recycling companies and other units and enterprises to compress various recyclable fluffy waste products such as domestic waste, industrial waste, plastic, film, pasture, straw, cotton, iron filings, aluminum filings, and leftover materials. Bale. The price of waste paper baler varies according to various factors such as machine specifications, models, brands, functions, etc. The functions are mainly divided into two common models, vertical and horizontal.
1. Vertical waste paper baler
According to the quotations of online manufacturers, the price of the vertical baler is around 30-20 thousand. Vertical waste paper baler is a mechatronic product, mainly composed of mechanical system, control system, monitoring system and power system. The main advantages of the vertical baler are convenient operation and maintenance, safety and energy saving, and low investment cost of equipment basic engineering.
2. Horizontal waste paper baler
According to the quotations of online manufacturers, the price of horizontal baler is about 40,000-200,000. Although the horizontal waste paper baler is larger than the vertical baler, its compression force is also larger than that of the vertical baler, the size of the baler is relatively large, the efficiency of the bale is high, and it is easy to operate automatically. Therefore, the price will be more expensive than the vertical baler.
hint
1. To purchase a baler, you must integrate the quotations of various baler manufacturers, and you must purchase carefully if it is far below the market price. At the same time, understand some simple knowledge, do not pay for the phenomenon of false bids and disorderly bids (some merchants falsely report the pressure, capacity and performance of the Baler in order to have a price advantage)
2. During the inspection, not only go to the manufacturer, but also look at their production and processing capabilities, whether the packing machine is just a prop used by the leather bag company to deceive people, check his previous contract status, and go to his customer to see how it is used Happening. (Peripheral customers, usage time, after-sales situation)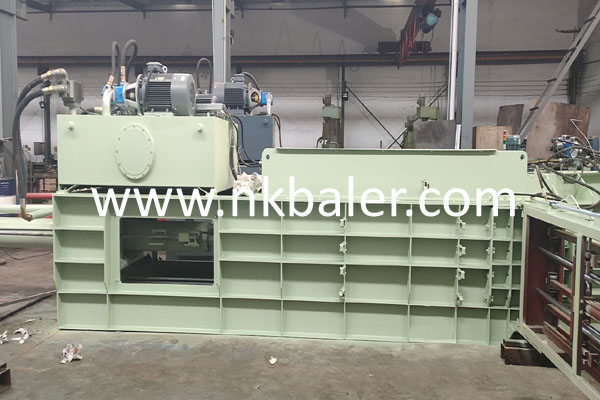 Nick Machinery has been engaged in the research and production of
waste paper baler
for more than ten years, and has perfect after-sales service. Choose us to make you satisfied.
www.nkbaler.com