Through different
waste paper baler
models, we can often learn different information from them, so that we have an understanding of the baler, so how to choose the waste paper baler model? The following Nick mechanical baler manufacturers share how to choose the waste paper baler model:
As an indispensable part of packaging equipment,
waste paper balers
have many types and different models. The information of these models can reflect the main categories and main technical parameters of their own waste paper balers. Generally speaking, the common type of waste paper baler is mainly composed of two parts: the main model and the auxiliary model.
Through these two signals, the information of most products can generally be reflected, for example, the series of
waste paper baler
, waste paper There is a lot of information about the varieties of baler equipment, the specifications of waste paper baler equipment, and so on.
1. Through the main model, you can understand the main classification of waste paper baler, its structural characteristics, and the manufacturer's project code.For waste paper baler without any classification, the classification ranking of its equipment can be determined by its own nature, and its structure code and other project codes can be determined by our manufacturer according to the product specifications, so many times , The same Baler equipment has different names for different manufacturers.
2. The second auxiliary model is mainly to remind us of the main parameters of the equipment, the order of derivation and the information of the design order, etc.Under normal circumstances, the main parameters are represented by numbers, and generally take their limit values; if you need to mark more than two parameters at the same time, you need to use a slash to separate them. Baler scale products use generalThe main parameters of the pass mainly include filling volume, size, and production capacity, etc. The derivation order is generally distinguished by Roman characters, while the design order will be displayed in English letters. Generally, the first product does not have a sequence code. If you want to learn more about the Baler, please feel free to pay attention to this site.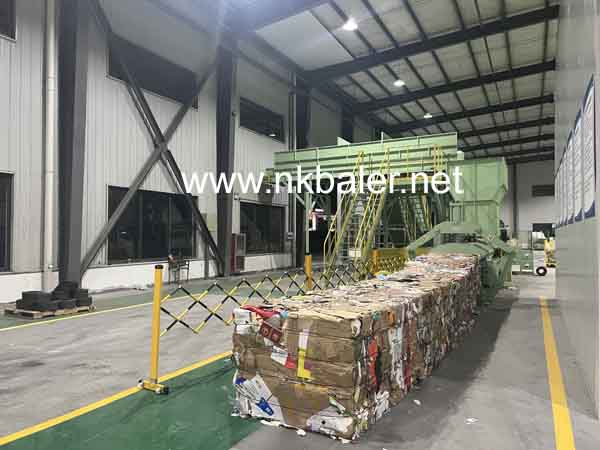 The above is a brief analysis of the model of
the waste paper baler
from Nick Machinery. I hope to help you. If you have any questions about the craft waste baler, mineral water bottle baler, straw baler and waste paper baler, please feel free to contact We are 86-29-86031588.