Description of Korean peanut shell bagging machine
Author : admin Time : 2021-09-18 AllPageView : 19
1. The frame structure is solid, and the material of "Baosteel" is selected as the structure of the machine;
2. Years of design and production experience,
large output and high efficiency
;
3. Double-button bag delivery design, the compressed bag can be turned out without hurting the operator;
4. Comes with weighing and metering to control the weight of each package to be consistent;
5. Electric button control, integrated circuit board control, one-key operation is completed.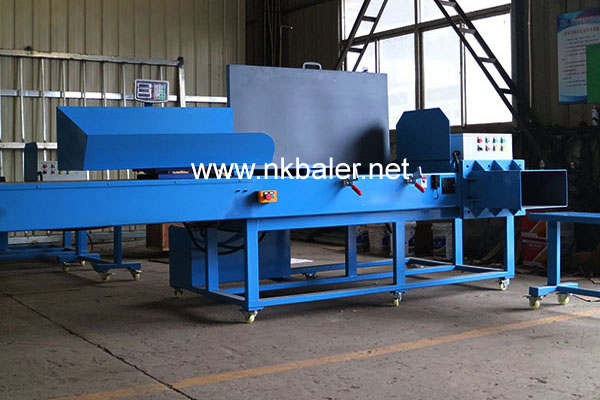 Nick mechanical
bagging machine is operated by one button, compressing, unBaler and bagging can complete the whole process continuously at one time, which improves the convenience of operation and production efficiency.
www.nkbaler.net