The hydraulic baler makes a lot of messy items well organized,thus facilitating our work and life.
The corn hydraulic straw baler
is used for feeding sheep and cattle for storage.It can be used for bagging and green storage straw baler,biological power plant
straw hydraulic Baler machine
.
Nick Machinery
introduces you to the relevant knowledge of
corn stalk baler
.
1.The size and degree of wear of the parts of
the corn stalk baler
.Such as the diameter,length,and height of the part.
2.The geometry of the part.Such as the ovality,taper and curvature of the parts of
the corn stalk baler
.
3.The surface condition of the part.Such as the surface finish,corrosion and looseness of equipment parts.
4.The physical,chemical and mechanical properties of the parts of the corn stalk baler.Such as the elasticity of the spring,the hardness of the parts and the high temperature strength.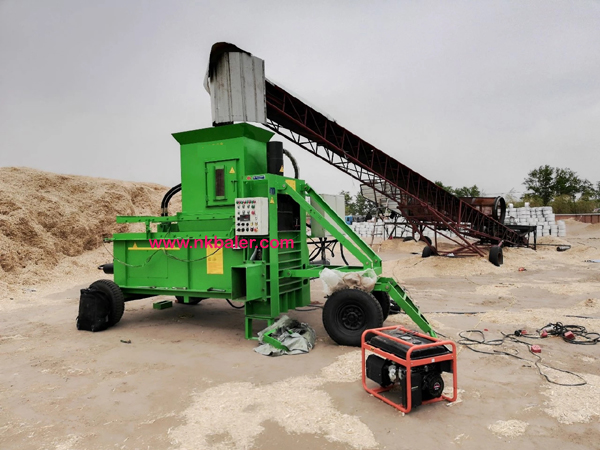 5.Internal defects of parts.Such as porosity in casting defects in welds and cracks in parts.
6.Coordination of components.Such as the concentricity,parallelism,deflection,and tightness of
the corn stalk baler
.
The identification of the parts and components of
the corn stalk baler
is the most basic.The assembly of unqualified parts into the machine will not only deteriorate the working quality of the machine,but also may cause accidental damage.
The Nick brand straw baler
has simple structure,small volume,simple daily operation and maintenance,convenient transportation and storage,continuous operation,and high efficiency.