How do waste paper baler manufacturers perform after-sales maintenance on waste paper baler
In the after-sales maintenance of waste paper baler manufacturers, the inspection method for after-sales service personnel to eliminate the fault of the waste paper baler is to check whether the faulty parts of the waste paper baler can operate normally, so as to ensure the normal and stable operation of the waste paper baler , Nick's after-sales personnel of waste paper packer manufacturers should try their best to meet the following conditions when diagnosing the fault of the
waste paper Baling machine
:
1. Failure analysts should have a strong sense of advancement. With the ability to quickly judge, the problem can be found when the fault is in the initial state, and effective measures can be taken to deal with it to avoid minor faults from forming major faults.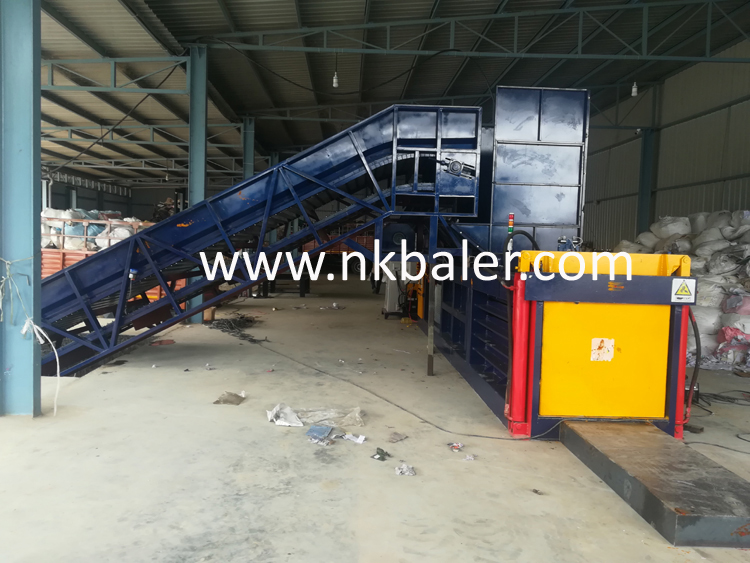 2. The accuracy of the conclusions should be ensured. Only by obtaining very accurate data conclusions can the time and energy used to eliminate faults be reduced, and some common faults of waste paper baler can also be prevented early. Therefore, we should go into the fault analysis of the waste paper baler as much as possible.
3. It is to ensure the correct conclusion. If the correct cause of the fault cannot be obtained, the fault cannot be eliminated. Therefore, the correct diagnosis is the basis for the recovery of the waste paper baler.
4. It needs to be fast, time is life, the shutdown of the key
waste paper baler equipment
will cause the entire baling station, so the staff stops working, and every second must be determined to solve the problem and resume production.
5. It is to ensure that the conclusions are simple and applicable. Because there are more interference factors on the work site, but because sophisticated and complex instruments are not necessarily applicable, and the price is more expensive, we need to adopt a relatively simple and effective way to deal with the waste paper baler The failure problem.
6. The after-sales personnel of
waste paper baler manufacturers
must have high professional training and troubleshooting capabilities, because the working standards and service attitude of the service personnel directly determine the customer's recognition of the brand.