Advantages of Vietnam Gantry Shearing Machine
Author : admin Time : 2021-09-15 AllPageView : 21
1. The
gantry type shearing machine
adopts
hydraulic
transmission. Compared with the mechanical transmission type shearing machine,
it has the advantages of small size, light weight, low inertia, low noise, stable action, convenient and flexible operation, large cutting section,
and not soft scissors mouth. It is not hard, there is no shortage and no explosion when cutting, long service life,
no gaps and thinners are good for cutting, convenient adjustment and other advantages, safe operation and use.
2. The machine has manual and automatic operation, convenient and simple operation and control.
The cutting mouth can start cutting and stopping at any position in the working process,
and the size of the cutting mouth can be controlled arbitrarily according to the size of the material to be cut to achieve the best High-quality work efficiency.
3. The equipment adopts a fast and fast type, which can keep fast cutting without increasing the power of the motor and the displacement of the oil pump.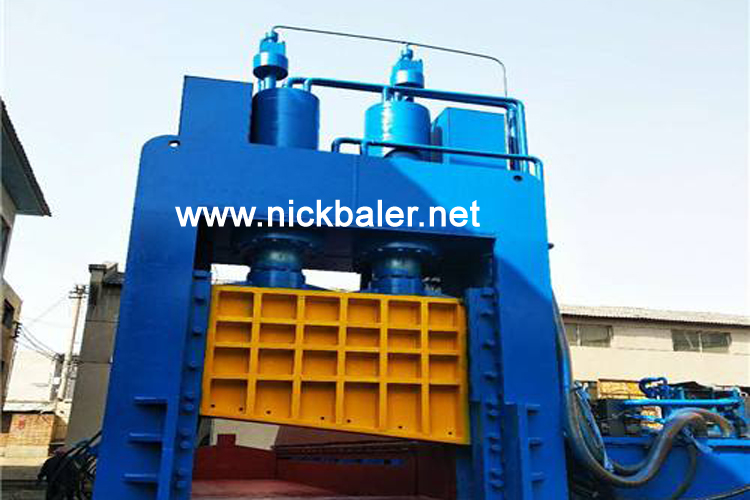 Nick Machinery
NKQ43 series shears have 8 grades of shearing force ranging from 63 tons to 400 tons.
Shearing machines with blades above 700mm are especially suitable for cutting scrapped cars.
www.nkbaler.net