Working principle of Polish gantry shearing machine
Author : admin Time : 2022-05-12 AllPageView : 23
The hydraulic gantry shearing machine
cuts the messy recycled waste into uniform and easy-to-recycle materials, which increases the sales channels of materials. Today, let's talk about the working principle of
the gantry shearing machine
. What is gantry scissors?
The gantry shear
is composed of two parts, the mechanical part of the machine and the hydraulic part. The two parts cooperate with each other to complete the daily material cutting work. The gantry shear is a device driven by electricity. When in use, the hydraulic drive is driven by a motor. The hydraulic transmission device drives the press and the shearing machine to cooperate to complete the shearing work of the material.
The cutting openings of
gantry shears
are mostly up and down double-knife structures. The double-knife structure makes the cutting of materials more effective. When the shearing machine operates, the upper blade drops and closes with the fixed blade below, thereby completing the waste. Material cutting operations.
Compared with other types of shears, gantry shears have higher cutting efficiency, faster speed, and a wider range of cutting materials, especially suitable for cutting many and miscellaneous scrap metal materials.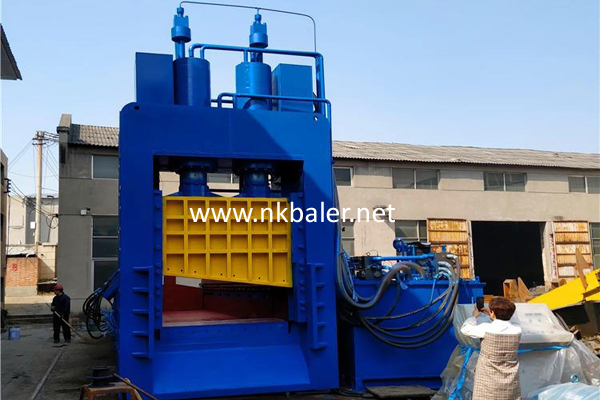 NICKBALER hydraulic gantry shears have small investment, fast profitability, simple operation, and can be customized according to the actual needs of customers. www.nickbaler.net