Knowledge points of Russian gantry shears
Author : admin Time : 2022-07-04 AllPageView : 50
The gantry shearing machine
is famous for its advantages such as simple and convenient operation, high work efficiency, and good product quality. It is favored and praised by the majority of users. In order to promote everyone's understanding of the gantry shearing machine, let's talk about the gantry shearing machine. The knowledge points of the shearing machine.
1. First of all, the shear force of
gantry shears
has unique advantages, and the shear force of gantry shears has a large range for users to choose from to meet the needs of users for production.
2. The gantry shearing machine has a large shearing output. With the improvement of people's living standards, various construction steel companies have increased, which has caused a large amount of waste steel in the industry to be urgently processed. In order to improve the efficiency of resource utilization, we must deal with these Scrap steel is processed for reuse. Gantry shears play an important role in cutting steel, so this is an important reason for the emergence and popularity of Gantry shears.
3.
The gantry shearing machine
is economical. Large steel mills have fixed recycling standards. They need to be cut and then pressed. The maintenance work is done by a dedicated person, which helps to improve the service life of the machine.
Pay attention to the gantry shearing machine during use. After the work is completed, the main power supply should be turned off, the foreign matter around the machine and the foreign matter in the machine should be cleared, and the machine should be properly lubricated to reduce the wear of the machine. This is conducive to the maintenance of the machine and the efficiency of the gantry shearing machine operation.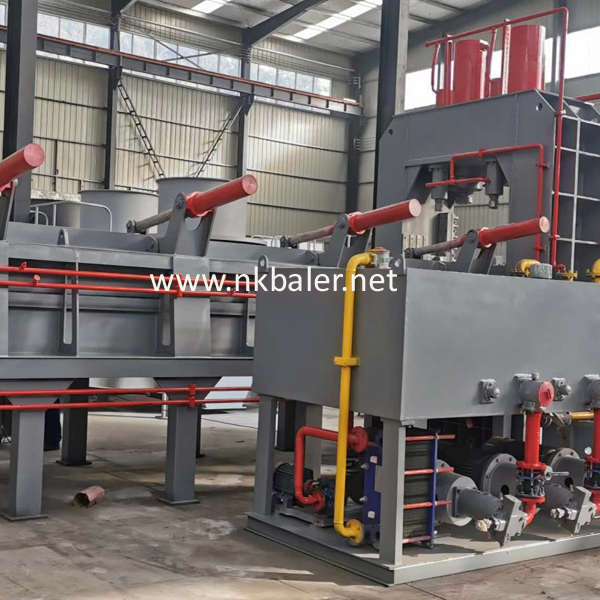 NICKBALER gantry shearing machine has the advantages of low inertia, low noise, smooth movement, convenient operation, sensitivity, large cutting section, and convenient adjustment of the scissors mouth. www.nickbaler.com