wood sawdust Baler Machine delivery to Indonesia
Author : admin Time : 2019-12-19 AllPageView : 270
Sawdust and shavings are the most commonly seen in our market. Such materials are mainly derived from wood. Sawdust and shavings that appear during the wood processing process have many functions and are widely used in daily life.The role of sawdust is most obvious. people compress the sawdust to a certain shape size, weight, and size for different functions.
First, if it is a bale compressed by a
wood chip briquetting machine
, the main size is 300 * 300 * 200-300 mm, and the effect is about 15kg-20kg, or 480 * 480 * 400.
This type of size and weight is mainly used for transportation and loading. In this way, transportation costs and storage can be reduced. At the same time, choose the output of the machine according to your output. The maximum output of this machine is 3 tons.The minimum output is 1 ton per hour. Then it can also be packed in tons of bags. In this case, the weight can reach 800-1020 kg.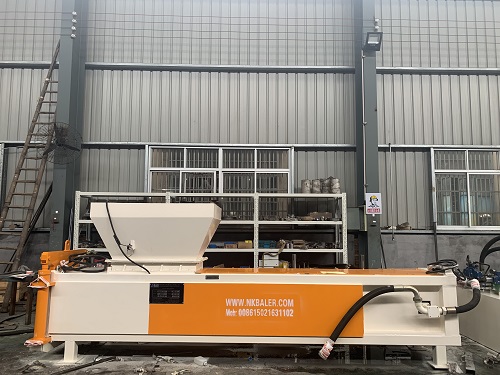 Second, many manufacturers can make high-pressure boards after crushing. At present, high-pressure boards made of wood shavings and sawdust are widely used in the production of furniture products.
Third; many manufacturers use heating and domestic energy, high combustion efficiency, easy storage, easy to use, safe and hygienic. At the same time, it is also used in biomass industrial boilers as an industry to replace coal, heavy oil and natural gas to solve environmental pollution.
In short, the
wood briquette briquetting machine
is currently used by manufacturers engaged in related industries in the market. If necessary, please pay attention to
www.nkbaler.com