Why should lubricant be added to rice husk baler equipment?
Author : admin Time : 2020-09-11 AllPageView : 175
Any
rice husk baler
will use lubricants.The role of lubricants is to form mechanical operations between the surfaces of the mechanical equipment to reduce the mutual friction between the machines,increase the operating speed of the equipment,and improve work efficiency.
Ensure the normal operation of the equipment.Why should lubricant be added to
rice husk baler
equipment?
1.Reduce friction.After the lubricant is added between the relatively moving surfaces of the friction pair,a lubricant film is formed to separate the friction surfaces,so that the friction between the metal surfaces is converted into internal friction between oil film molecules with lower shear strength.
Thereby,the friction resistance and energy consumption of
the rice husk baler
are reduced,and the friction pair runs smoothly.
2.Reduce wear.The lubricant film formed on the friction surface can reduce friction and support the load,so it can reduce surface wear and scratches,and maintain the matching accuracy of the rice husk baler parts.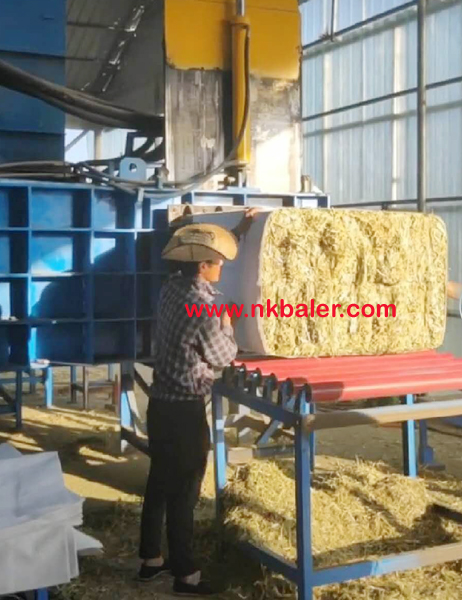 3.Prevent corrosion.The lubricant film on the friction surface can isolate the corrosion of the friction surface by environmental media such as air,water vapor and corrosive gases,and prevent or slow down rust.At present,many lubricating greases are also added with corrosion inhibitors or rust inhibitors.
It can slow down the corrosion of the metal surface of
the rice husk baler.
Nick Baler rice husk baler
has simple structure,small volume,simple daily operation and maintenance,convenient transportation and storage,continuous operation,and high efficiency.