What is the impact of after-sales service on the metal briquetting machine
Author : admin Time : 2021-08-31 AllPageView : 7
When we buy a
metal briquetting machine
, we often pay more attention to the quality and price of the equipment. After using a high-quality, cost-effective equipment for a period of time, there are many problems. How exactly is this caused? All this is caused by not paying attention to after-sales service. Now we will introduce in detail what effect the after-sales service has on the metal briquetting machine.
After-sales service includes not only the installation, commissioning and technical training of the
metal briquetting machine
, but also the maintenance and troubleshooting during use, as long as the problems in the production process are within the scope of the after-sales service. Many people think that after installation and debugging, there will be no major problems and production can be done. In fact, the metal briquetting press is a type of hydraulic press, and maintenance has a greater impact on it.
Installation and commissioning affect the performance of the equipment and whether the equipment can be produced normally and quickly. It is generally carried out by professional technicians of the manufacturer. After the installation and commissioning, the metal briquetting machine manufacturer must provide technical training to the operating control personnel to train them How to operate the equipment, how to maintain the equipment, only after they master these skills can they start working. During the production process, always check the operating behavior of the operator and whether the metal briquetting machine is maintained in accordance with the requirements. If there is a malfunction, it should be reported. The minor problem can be solved by itself. If you can't find the cause, you should contact the manufacturer for help. Don't disassemble the equipment at will.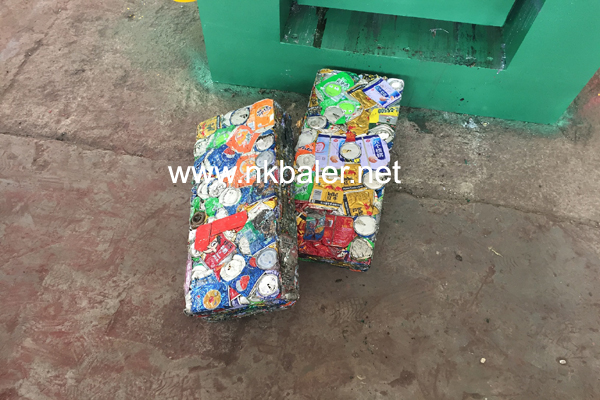 The importance of after-sales service far exceeds the quality of equipment. When purchasing equipment, the manufacturer must provide after-sales service. During the production process, the operation control and maintenance personnel must be inspected. It is a must in the production process of the metal briquetting machine. The work to be done.
Nick Machinery has been engaged in the production and sales of scrap metal briquetting machines for more than 10 years, and has perfect after-sales service. If you encounter any problems in use, you can contact our after-sales staff at 86-29-86031588, and our staff will answer you as soon as possible.
www.nkbaler.net