For a long time, foreign waste paper has been favored by many domestic paper mills due to its lower price and better quality. Affected by the intensified supervision of environmental protection, the reform of the paper supply side has accelerated, small and medium-sized enterprises have shut down due to high environmental pressures, and the industry is facing capacity shrinkage. Therefore, the prices of major paper products have risen across the board, and the performance of the sector continues to improve. At the same time, industry concentration has increased, and leading companies have gained more market share. Environmental protection is expected to become stricter in the second half of the year, and new capacity in the paper industry is limited.
The centralized sorting and processing of waste paper bins also helps to promote the application of
waste paper balers
. Waste paper boxes, cartons, paper tube and paper shell garbage, waste plastic bottles, mineral water bottle garbage, plastic bag plastic film garbage, etc. are all recyclable garbage. The implementation of garbage classification will also increase the recycling volume of the surrounding major resource recycling stations to a certain extent. The
waste paper baler
will greatly improve the recycling efficiency of recyclable garbage and reduce the amount of labor, which will also be greatly affected. Small packing stations are welcome.
Waste paper balers
have become a source of basic power to promote the development and growth of enterprises. In addition, our
waste paper baler
manufacturer has also established a complete service system to ensure that any mechanical failures encountered by users after purchase and during use can be resolved in a timely manner to ensure their own economic interests , To achieve sustainable development. These development policies have allowed us to further improve our knowledge in the market and become a well-known domestic waste paper baler. With the fast-paced development of the market economy, the demand for high-end
waste paper balers
by major companies has also continued to grow. As a unique and excellent product in the industry,
waste paper balers
have also received eager attention from users.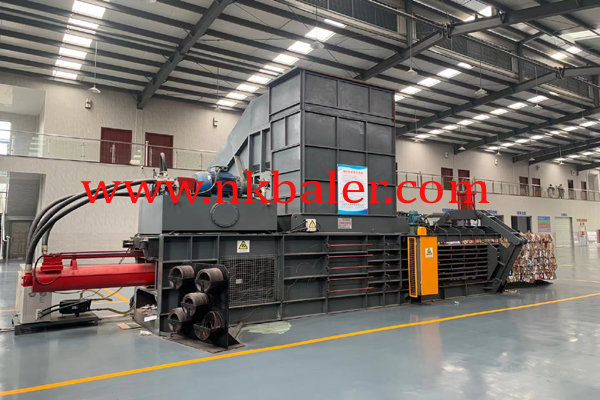 Nick's high-end technology makes the waste paper box hydraulic baler more adapt to the development of the times and provide you with better services