Waste paper baler is getting more and more customers' favorite
Author : admin Time : 2020-09-07 AllPageView : 128
The
waste paper baler
is liked by the waste acquisition industry because of its following characteristics:
1.It has small size,light weight,low movement inertia,low noise,stable movement and sensitive operation.
2.The hydraulic and electric integrated control is selected,and the operation is simple and convenient.It can be stopped and operated in any working position,and it is easy to complete overload maintenance.
3.It has a wide range of applications.It can be used as a processing equipment for packaging waste plastic film,but also as a processing equipment for packaging and compacting similar products.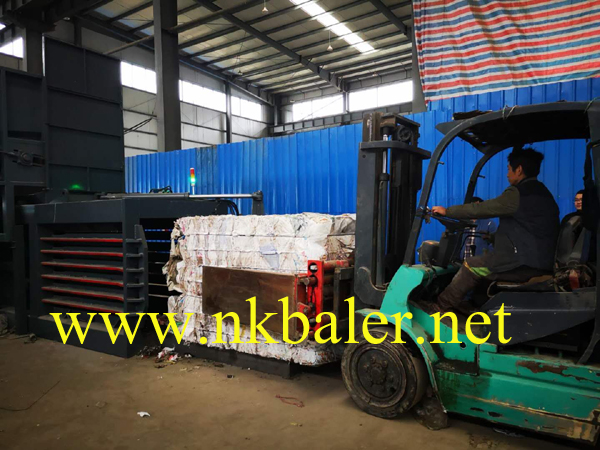 The
small waste paper
hydraulic baler
and
horizontal waste paper baler
produced by
Nick
Baler are suitable for different occasions.When choosing,customers can choose different
waste paper balers
according to the size of the plant and the different compression forces required.Welcome Everyone comes to our company website for more detailed content.www.nkbaler.net.